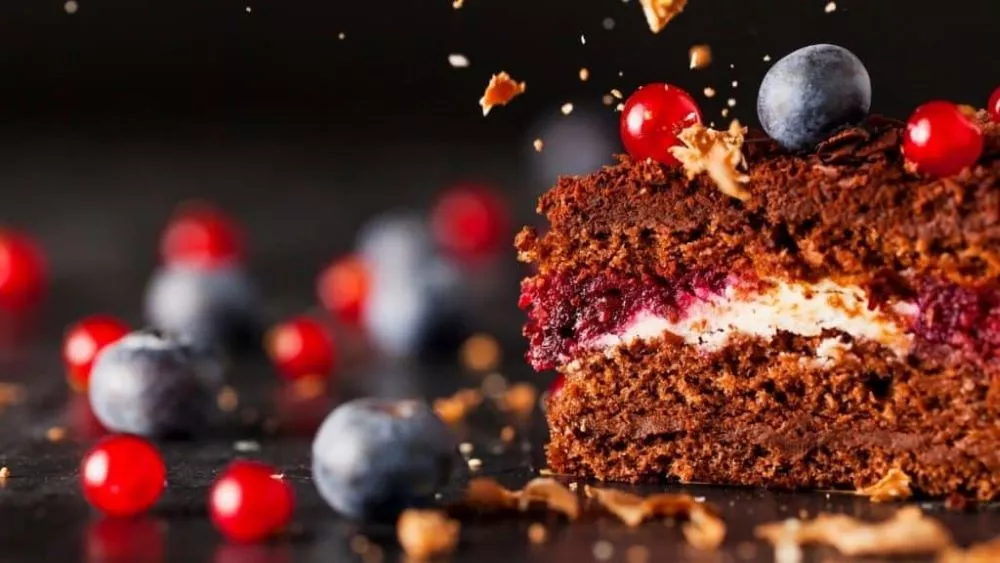 Steak dinners have become the favourite of millions of people across the world. Complimenting delicious steak dishes with perfect dessert can make the dinner even more splendid and satisfying.
Steak houses offer a long list of delectable desserts on their menu card. Choosing the best pair can be a matter of puzzle for many. Let's trace the names of the dessert that goes the best with steak.
You could choose to go for a snack subscription box, but a well made dessert will go over much better.
Cheese Cake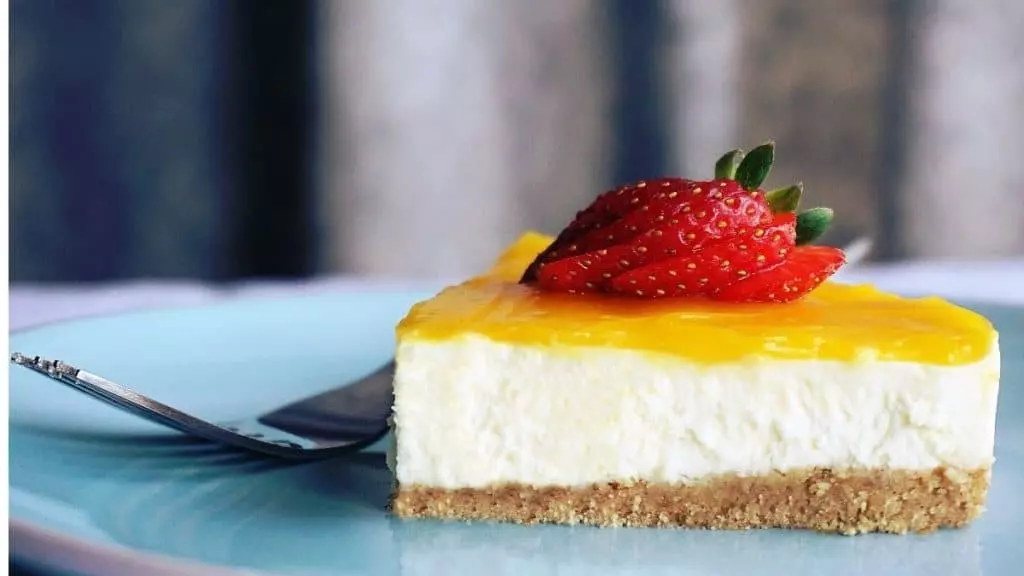 The sweetest cake with numerous layers, cheesecake is an amalgamation of fresh cheese, sugar, pie crust and egg. Some bakers prefer to make it single layered.
A crust or base made out of crushed cookies, graham crackers and pastry or sponge cake usually form the bottom layer of the cheesecake. Chocolate, vanilla, spices, strawberry, peanut butter pumpkin and lemon are mainly used for adding flavor.
Baked and unbaked cheesecake varieties are common now.
Red Velvet Cake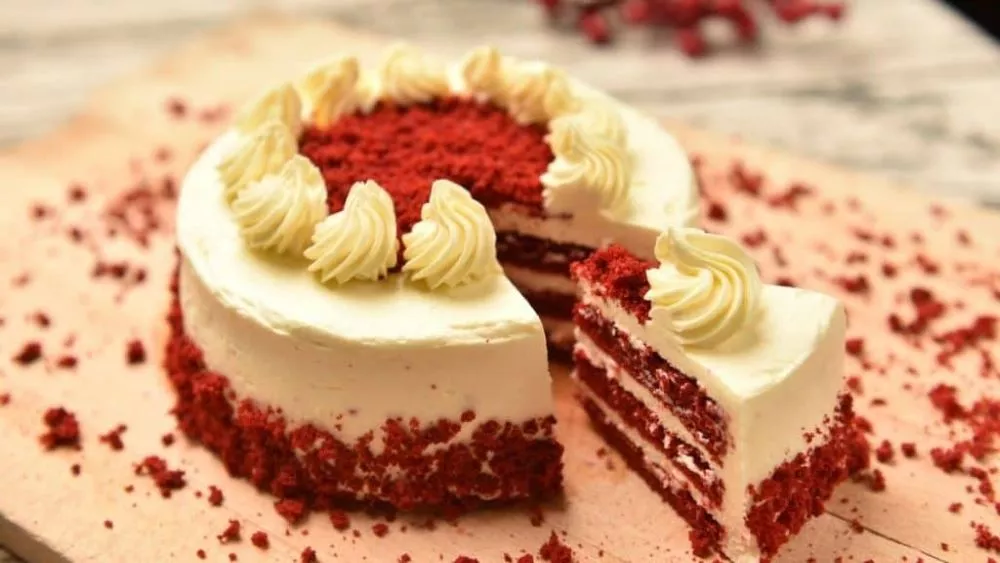 The fluffy and moist red velvet cake can definitely be a suitable match for the steak dishes. It is a pure combination of cocoa powder, flour, butter, buttermilk, vinegar and sugar accompanied by cream cheese icing. Beetroot or red food colour can be used for giving colour to the cake.
Red velvet cake has attained more popularity especially during the Christmas season and on Valentine's day.
Chocolate cream pie/ Chocolate tart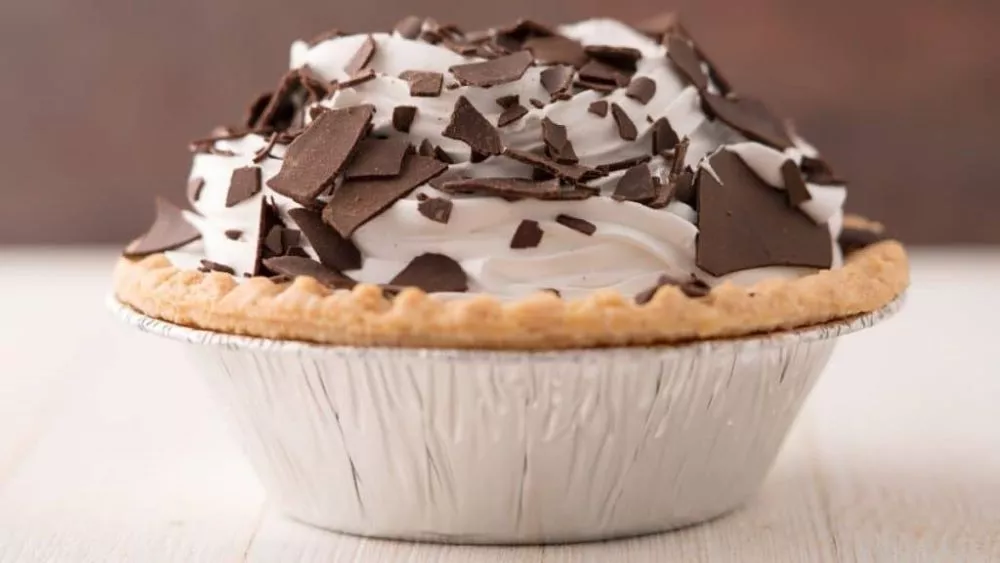 Commonly recognized as custard tart, chocolate cream pie is a marvellous combo of chocolate, cream and eggs.
The mixture is poured into a crunchy, sugar-coated shell and has a firm texture. It is a gourmet dessert with a plethora of variants.
Apple pie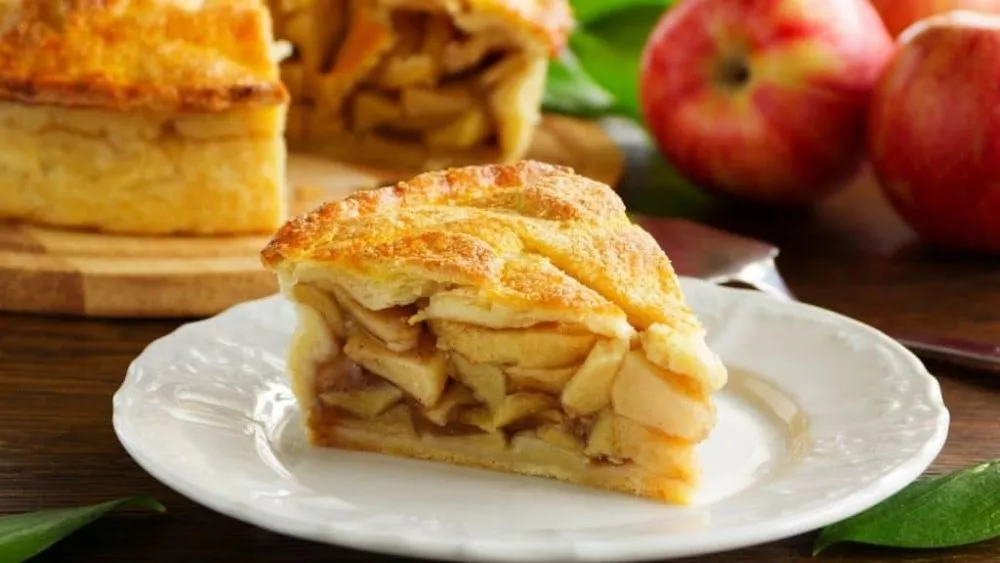 Apple pie served along with cheddar cheese or whipped cream is one of the finest tastes that one can enjoy at the end phase of a steak dinner.
Apple pie is hailed as one of the super comfort foods of the USA. Any variant of the cooking apples can be taken for making this mouthwatering dessert. Fresh apples can be replaced with dried or canned apples as well. Butter and cinnamon are the main ingredients added to the filling.
Fruit Salad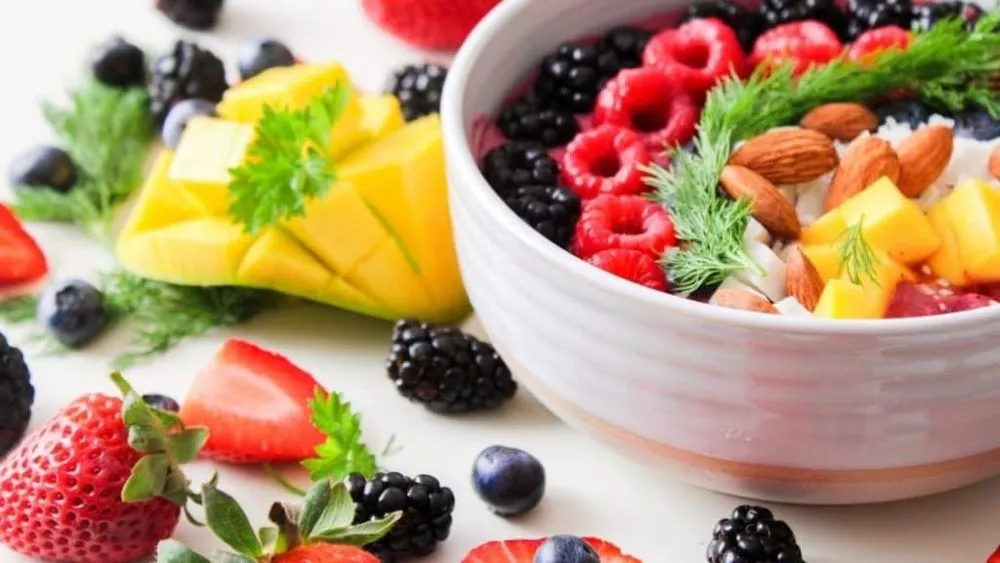 What else can be a more apt choice than having a fruit salad after a meal? There is no other dessert as healthier as a fruit salad.
The scrumptious taste of different fruits with ice cream on the top can be a delightful experience after a heavy steak meal. Moreover, the richness of fruit keeps the body hydrated as well.
Chocolate Mousse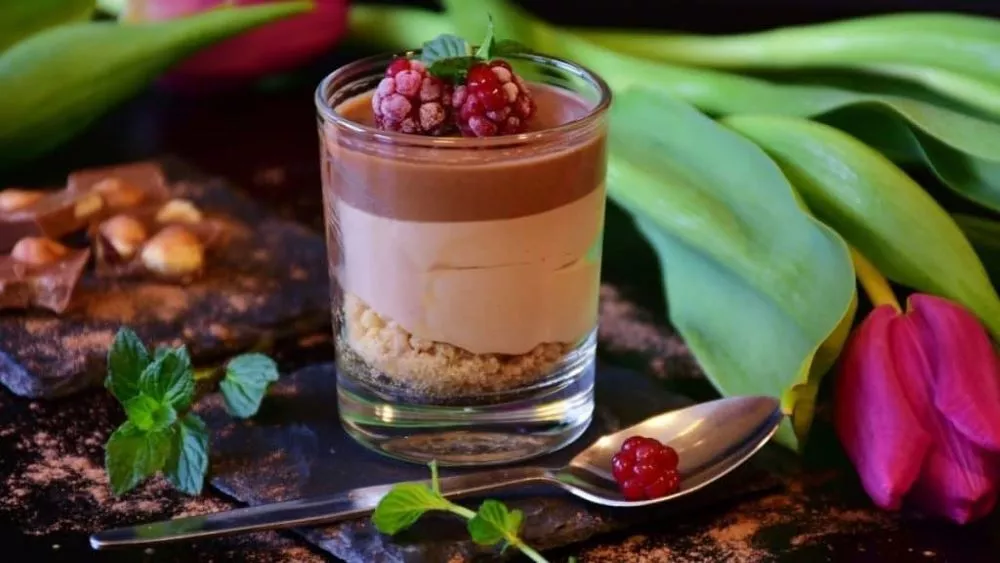 A tempting blend of pureed fruits, chocolate, egg white results in the formation of this fluffy, airy and soft dessert. Different variations of mousse are readily available in the market today.
The real taste of the dish can be well enjoyed when it is chilled before serving.
Bananas Foster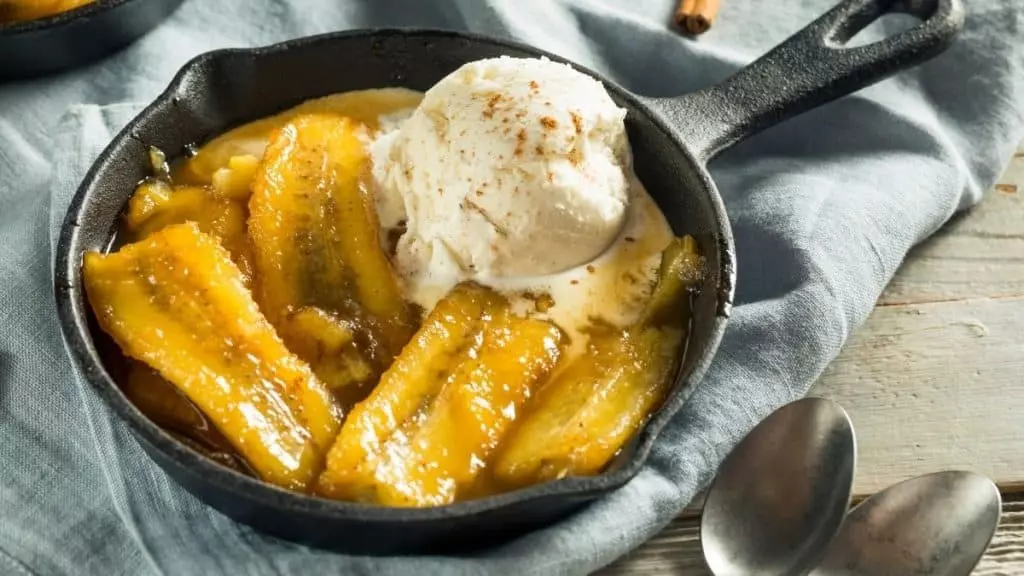 When the cooked banana is fused with the sauce prepared by combining rum, cinnamon, butter and brown sugar, yet another appetising dessert, bananas foster is formed.
The sauce can be made by using the technique of flambe.
This American dessert can be topped with vanilla ice cream and nuts in order to enhance the taste.
Molten Chocolate Cake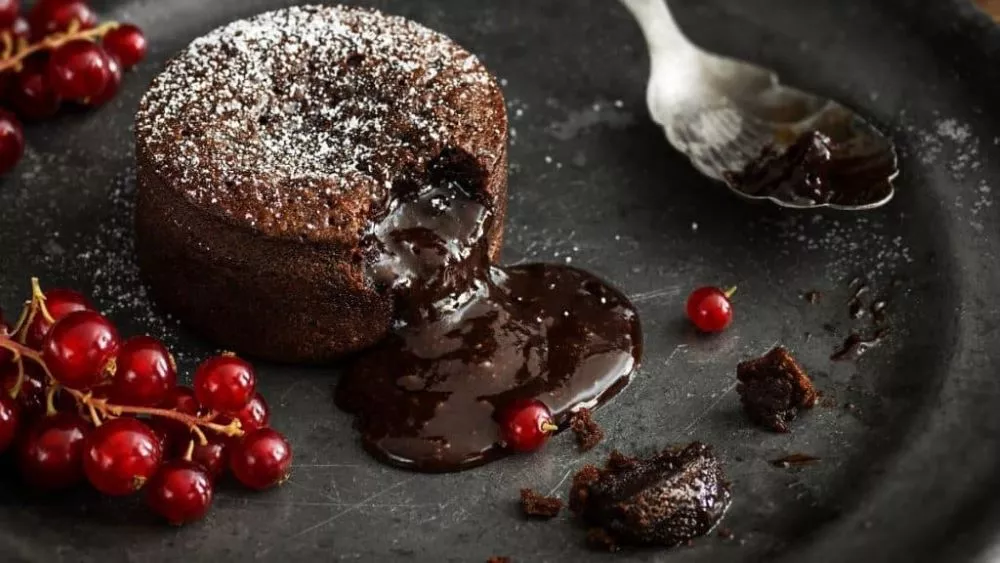 Molten chocolate cake otherwise known as lava cake or molten chocolate lava cake is a kind of self-saucing pudding. Melted chocolate and butter is mixed with egg and sugar in order to make this yummy sweet dessert.
Tiramisu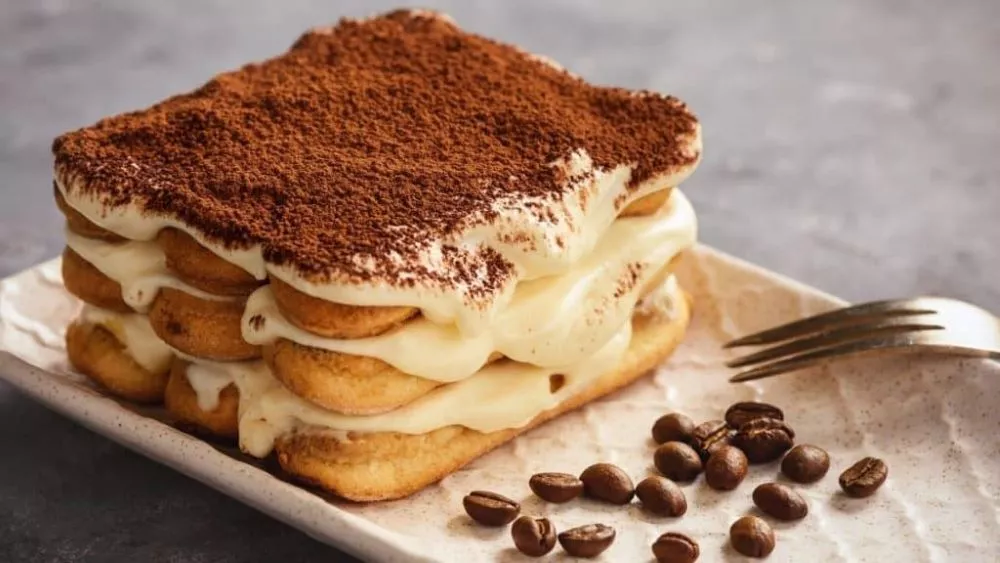 A rare mingling of a lady's finger and coffee has given birth to this wonderful dish named Tiramisu. Different variations of Tiramisu have experimented since its origin.
Egg yolk, mascarpone cheese and cocoa powder combine to form different layers. The multi-layered cake is served cold, which enables us to enjoy it to the full.
Cherry Upside Down Bread pudding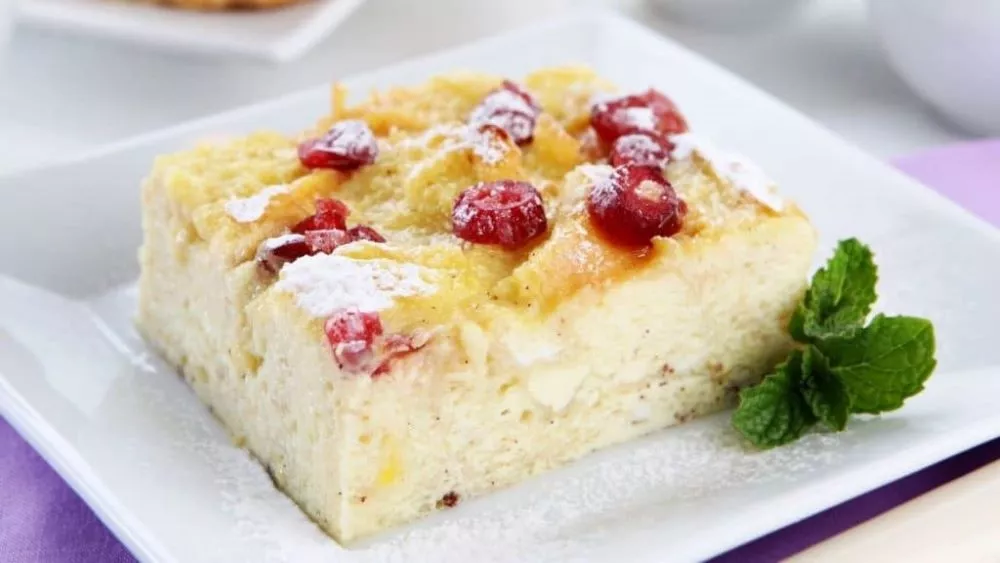 Completing your meal with a pudding is always the best choice. Choco chips with cherries and bread slices can create a magical recipe. Cherry Upside Down Bread pudding is a personal favourite of many foodies
Instead of choco chips, other flavours can also be chosen for making the filling of this pudding. With cherry in the bottom, this trending dish can be a novel experience to our taste buds.
Recipe of Cheese Cake
Graham Cracker – 160 grams
Unsalted butter – 80 grams
Sugar(granulated) – 60 grams
Cream cheese – 914 grams
Sugar(granulated) – 110grams
Sour cream – 240grams
Vanilla extract – 2 teaspoon
Egg – 3
⌛️ Cooking Time: 1 hour
???? Yield: 12
Equipment required
Oven
Springform pan(8 to 9 inch)
Large roast pan
Aluminium foil
Beater
Preparation
Preheat the oven to 350°F
Mix the crackers along with sugar(60g) and melted butter. Press it to the bottom of the springform pan. Preheat the mixture for 7 to 8minutes.
Place the pan on aluminum foil and allow it to cool.
Blend sugar with cream cheese. Mix it until it becomes creamy.
Add eggs to the mixture and blend it using a beater.
Boil water in a kettle for a water bath.
Wrap the springform pan with aluminum foil. Pour the batter on to the top of the crust.
Take a large roast pan and pour boiled water( it should reach only until 1 inch level of the springform pan)
Then place the springform pan on the roast pan and keep it inside the oven for 60 to 70 minutes. Turn off the oven and keep the pudding for another one hour within the oven
Remove the cake from the oven and water bath. Allow it to cool. Now refrigerate it for 4 hours.
Related Read: https://couchpotatodelivery.com/cake-baking-temperature/
Serve with desired toppings.
Best Desserts That Go With Steak – My Conclusion
You can order steak online but sometimes it is just easier to visit a good steak restaurant and enjoy a steak dinner that you top of with a great tasting dessert.
From now on, when you plan for steak dinner, you can never go wrong in terms of the dessert that you opt for!
However, if you are planning on cooking and baking with with children you should read my Raddish Kids review and have a look at their plans.
Enjoy every meal with a perfect pairing of food and explore different tastes unknown to you from my personal top 10!