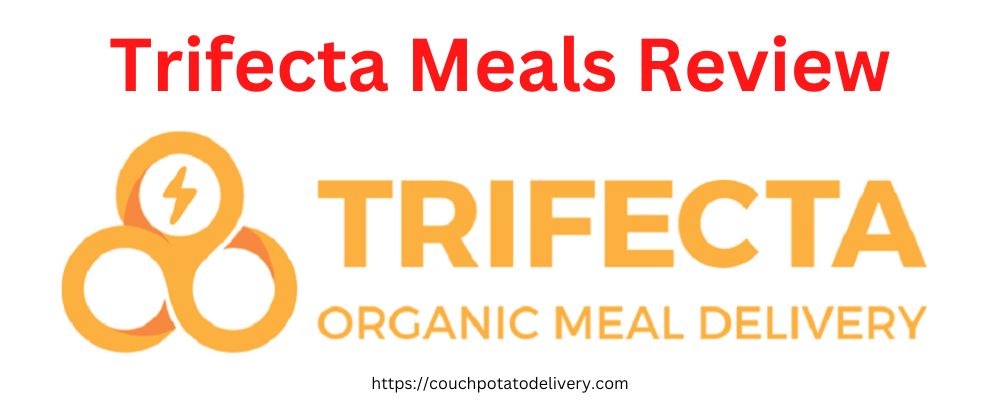 With its pre-cooked meals ready in under five minutes, Trifecta's health-conscious meal delivery service promises a delicious, convenient way to eat better. But does it live up to the hype? Read on for an in-depth Trifecta meals review, taste, value, customer service, and more.
What is Trifecta?
Trifecta Nutrition is a healthy prepared meal delivery service that delivers fully cooked, vacuum-sealed meals and meal prep packages to your home.
The company promises to utilize the "best quality products in the industry." Its healthy meal plans are aimed at athletes and people attempting to follow a low-calorie, low-carb, high-protein diet. Trifecta also sells meal-planning bundles with prepared meat, grains, and sides, allowing you to prepare meals weekly.
Thus, we can effectively define Trifecta as a subscription-based meal delivery business that offers a wide range of delicious, nutritionally balanced meals.
Trifecta, a favorite meal delivery service among the Mindbodygreen group, offers fresh, fully-cooked breakfast, lunch, and supper menus that cater to all dietary requirements and demands.
What is the company's intention? To make healthy eating easier to incorporate into your daily routine. Medical and dietary specialists meticulously vet each meal before being created by nutrition-trained chefs with organic, sustainably sourced products.
While Trifecta was created as a meal delivery service for people with weight loss objectives, it is also suitable for anybody trying to improve their eating habits with nutritionally balanced meals. It also saves time spent on meal planning, purchasing, and preparation.
Trifecta also has a free app that allows you to manage your subscription and deliveries and log and track your meals, calories, workouts, and progress. You may subscribe to a premium subscription for $10 per month, which includes macronutrient tracking, training videos, and other features.
It provides a variety of meal plans and menu selections, which may appeal to people who follow specific eating patterns, such as paleo, ketogenic, or vegan diets.
Trifecta also employs organic fruit and humanely farmed meat in all its dishes, making it an excellent alternative for environmentally conscious individuals.
What Are Trifecta Meals Like?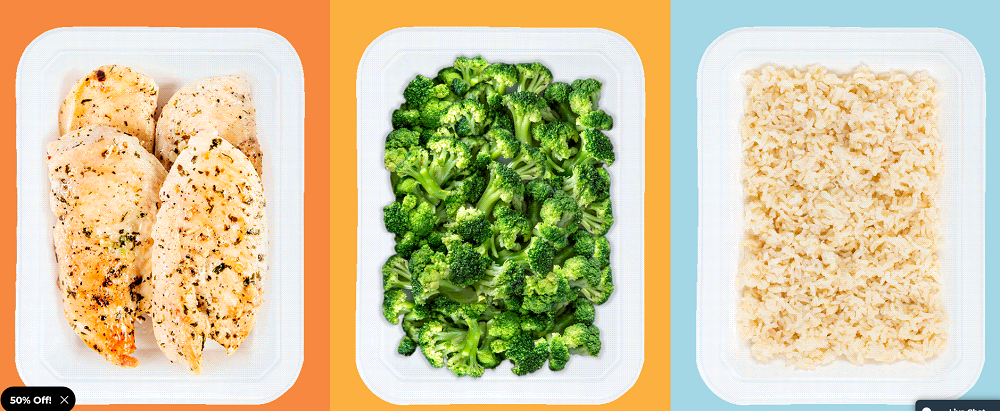 With the help of a team of nutritionists and dieticians, Trifecta's meals are high in lean meats, vegetables, and healthy grains.
Most Trifecta meals are between 300 and 500 calories. Meals with empty carbs or calories, such as sweet potatoes, white rice, or high-cholesterol items like cheese and dairy, are rarely included.
Trifecta's healthy meals contain some seafood dishes, such as salmon and mahi-mahi, and a lot of chicken breast, turkey, and beef. Whatever meal plan you choose, you will receive meals that are low in calories but high in protein.
Trifecta also uses primarily organic produce (though it's not proven that all product is organic if you read the fine print). Still, the company claims to source as much as possible from small, local, organic farms. Trifecta also claims that all its meats are humanely raised and free-range, that the beef is grass-fed, and that the seafood is wild-caught rather than farmed.
Trifecta doesn't go overboard with odd spices and intense flavors. Still, there are some exciting seasonings and sauces to try, such as a beef patty with chimichurri sauce or BBQ chicken wings with coconut collard greens.
According to Trifecta, meals are vacuum sealed and should be consumed within ten days. You could also freeze some of them (as I did) for a much longer shelf life.
Trifecta Nutrition provides diet regimens for a variety of diets, including:
Clean eating consists of meat or fish, whole grains, fruits, and vegetables.
Meat or fish, dairy products, healthy fats, and low-carb fruits and vegetables are all part of the keto meal plan.
The Paleo meal plan consists of meat or fish, fruits, and vegetables.
The vegan and vegetarian plans consist of legumes, tofu, whole grains, fruits, and vegetables.
Examples of Trifecta Nutrition vegetarian meal plans include legumes, tofu, eggs, whole grains, fruits, and vegetables.
These plans are all Chef's Choice, which means you'll get meals from the service's rotating menu and won't be able to pick specific entrees or sides.
Many times a video can explain it better than I can. Here I found an unbiased review of the Trifecta meals for you.
While there are numerous testimonials on the brand's website from customers who have improved their gut health, reduced weight, and gained confidence. Or met their overall health and fitness objectives by utilizing Trifecta's membership and meal delivery services, I will be giving an in-depth Trifecta nutrition meals review.
Trifecta Meals Review – My Honest Opinion
Are Trifecta meals worth it? Do they use organic produce? What of their fully prepared meals? Can you eat healthy on their pre-cooked meals?
My review answers the questions above and takes a closer look at Trifecta Nutrition, including how it works, how much it costs, and whether you should try it.
However, here is a Pros and Cons list that summarizes my whole review:
Pros
Includes selections for breakfast, lunch, and dinner
Offers plans for different food allergies and several dietary patterns, including low-carb meals and keto meals
Organic meal & delivery service. This includes using organic produce and sustainably sourced nutrients that may aid in weight loss and wellness. So, you can get fully prepared meals & delivery services with free shipping throughout the United States.
Cons
Most plans do not allow you to choose your own meals.
You may only omit up to two ingredients from your weekly menu.
Trifecta meal & delivery service can become expensive over time.
Now, let's get into the details of the review.
Taste: How Do Trifecta Meals Compare to Home-Cooked Meals?
So, what's the verdict? Simply put, Trifecta's meals are excellent…for pre-cooked meals. The pre-prepared meals contain flavor and nutrition in generous portions that compete favorably with regular home-cooked meals.
Of course, flavors will vary based on the specific meal. Still, you can generally expect an enjoyable eating experience regarding Trifecta's meals.
Convenience: What's the Process for Ordering and Delivery?
Ordering with Trifecta is an easy, streamlined process. When ordering, customers will first select the types of meals they want from a provided menu.
Then, they'll set their delivery date and choose how many meals they want to receive each week. Trifecta offers one-time and recurring orders delivered weekly or biweekly for added convenience. All meals arrive fresh, vacuum sealed, and can be stored in the refrigerator or freezer until ready to eat.
Nutrition: Is Trifecta Healthy and Balanced?
Yes! In-house nutritionists design trifecta meals to ensure they deliver complete, balanced nutrition. Their foods contain no fillers or hidden ingredients, and all components are free from GMOs and gluten. A typical meal consists of lean protein, complex carbs, greens, and healthy fat for added satisfaction. All dishes also meet strict nutritional requirements to improve digestive health, muscle recovery, enhanced athletic performance, and consistent energy levels.
Customer Service: What Are People Saying About Their Experience with Trifecta?
Customer reviews of Trifecta indicate that their meals' quality, variety, and taste are consistently high, and customers generally have a positive experience. The customer service team at Trifecta is also highly praised for being knowledgeable, friendly, and quick to respond to any questions or concerns with orders.
Cost: How Much Does Trifecta Cost Per Meal?
The cost of Trifecta meals depends on the size of your order—the bigger the order, the lower the cost per meal. Most meals range in price from $10.50 to $12.95 each and can be purchased in bundles of 10, 15, 20, or 30 at a time. Additionally, customers may take advantage of subscription plans which offer discounts on orders over $99 with no membership fee required.
Questions You May Have Regarding Trifecta Nutrition Meals
How is Trifecta different from other prepared meal delivery services?
Regarding taste and flavor, Trifecta meals are nothing to write home about. The quality of the ingredients is the brand's significant distinction – and explanation for the high price – and you can taste it in the finished product. Meats and fish are soft and tasty, which is usually a clue that they come from a reputable source. Trifecta also provides free nutrition coaching and diet guidance, which I have yet to try.
Who are Trifecta meals good for?
Trifecta meals are ideal if you want to eat healthily every day but don't want to prepare. It is a commitment because you must subscribe to at least seven meals per order (though you can pause at any time). Trifecta is promoted to athletes for a reason: if you're training or following a keto diet and seeking high-protein, low-calorie, low-carb meals, Trifecta will most certainly deliver.
Who are Trifecta meals not so good for?
Trifecta is not your service if you are particular about what you eat. Although most meals will have familiar flavors, you are ultimately at the mercy of what Trifecta brings you. Trifecta is also unsuitable for those with high taste expectations or seeking new and inventive cuisine. I don't say this to be rude, but in my books, pre-cooked meals will never be as nice as home-cooked meals or even freshly produced takeout. The recipes at Trifecta are likewise relatively standard and safe.
How long do Trifecta meals last?
The meals can be refrigerated for up to seven days or frozen for up to three months. It's usually preferable to freeze items at their peak freshness. So, if you know you won't finish all of your meals within a week, make sure to freeze any leftovers right away.
I tried meals from the refrigerator and the freezer to get a complete experience. I didn't see any noticeable difference in freshness once prepped.
Is Trifecta good for weight loss?
Yes, according to numerous testimonials, Trifecta is effective for weight loss. We've even listed it as our top option in our nutritionist-reviewed overview of the finest meal delivery services for weight reduction. Each meal is macro-balanced and has 250 to 500 calories on average. The meals also contain protein, which helps keep you full and control your appetite.
Most significantly, a dietician authorizes all meals.
With the Trifecta app, you can take your weight loss objectives to the next level while connecting with a community of others who share your health goals.
How healthy is Trifecta?
Trifecta is one of the healthiest meal delivery services I've found. Not only are the meals chef-prepared and catered to practically every dietary requirement. But the primarily organic ingredients are high-quality, gluten-free, GMO-free, and low in saturated fat, sugar, and salt. When feasible, the business obtains local foods, paying particular attention to what's in season.
Above that, each meal is portioned with your best health in mind regarding calories, fat, protein, and carbohydrates. If you're having trouble eating healthy, Trifecta is a great choice.
Is Trifecta sustainable?
Yes, Trifecta's sustainability efforts have pleased me. Each meal is lightly processed and created using ingredients purchased from sustainable sources. The company is committed to reducing food waste, which is another compelling reason to choose meal delivery. All extra meals are donated to Feeding America if there is any leftover food, which Trifecta strives to avoid.
The packaging is also environmentally friendly, especially compared to the plastic trash generated by purchasing food online or in a grocery shop. Trifecta's packaging is 98% biodegradable to eliminate as much plastic and Styrofoam.
Trifecta packaging and environmental friendliness
Trifecta has lately made breakthroughs in this area and will provide biodegradable packaging loaded with nitrogen-enriched gel. This will ensure the packaging is either 100% biodegradable or curbside recyclable.
Canceling a Trifecta subscription
You can stop or cancel your subscription if you give the company seven days' notice. Because you can only pause for a maximum of four weeks, it's advisable to cancel and resubscribe later if you're not sure how long you'll need to take a break.
How much does Trifecta Nutrition cost?
Trifecta Nutrition offers numerous meal plans with varying prices based on the number of servings you choose each week.
The following is an illustration of how much each plan costs:
Plans for vegans and vegetarians range from $11.25 to $14.28 per serving.
The standard plan starts at $10.49 per serving.
Paleo, keto, and "clean" diets range from $14.82 to $15.86 per plate or serving.
Vegetables, carbohydrates, proteins, and snacks can also be purchased separately, with prices varying depending on your choice.
Trifecta is available all over the United States and ships all orders for free.
Trifecta Meals Reviews – My Opinion
Trifecta Nutrition is an organic meal delivery business that focuses on improving your appearance and health by improving the quality of your food.
Trifecta caters to a wide range of tastes and dietary concerns by offering meal plans and menu alternatives. It is also being featured as a family meal delivery service.
It also allows you to order numerous meals daily, saving time in the kitchen while maintaining flavor and nutrition.
While Trifecta Nutrition is a terrific option for healthy eating and prepared meals, it's not a good fit if you're on a limited budget. Trifecta Nutrition is not for you if you also want more control over the exact meals and ingredients you eat daily.