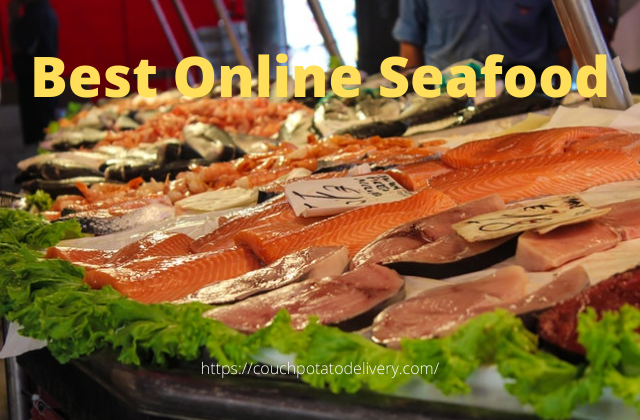 On this page, I will start writing about where to buy seafood online and help you find the best online seafood market.
Buying frozen seafood online is easy. However, finding fresh seafood online that delivers is something else.
I am trying to work with different seafood companies all around the country to help you find the best place to buy seafood online for your specific situation.
---
Riviera Seafood Club
This is one of the first ones I found online and I will write a review about them on a separate page soon. For now, you can have a look at their store here!
---
Lobster Anywhere
For the lobster lovers, I found this store from Main. They have some great deals that include even free shipping sometimes. Click on the banner to have a look at all their lobsters. Or read the Lobster Anywhere reviews we wrote for you.
---
Luke's Lobster
When it comes to lobsters we can't leave Luke's out of the equation. With several stores all over the USA from the east coast to the west coast they can offer competitive prices.
The online delivery is fast and usually will arrive at your doorsteps the next day.
You can read my Lukes lobster review here and read more about the seafood and live lobsters they ship to you.
---
Best Main Lobster
This company claims to sell the best lobsters from Main. You can have a look at them if you click on this banner
---
The Crab Place
The Crab Place is located in Maryland and delivers more than crab. They have a large selection of seafood available.
If you are ready to find out more you can read the Crab Place reviews I did for you
---
Sizzlefish
This seafood company is one I enjoyed writing about. My Sizzlefish reviews show that this is a store with some great customer reviews. Their options are from individual boxes to several subscription options.
---
Vital Choice
If you are looking for multiple seafood options Vital Choice might be one of the best places to order seafood. You can order a monthly box or any kind of fish you think of.
You can click here to read my Vital Choice review and see what seafood they offer.
I am looking at and am in the process of writing Vital Choice reviews on its own page.
---
More Seafood
I am in contact with about 3 more seafood online stores to provide you with more choices. As soon as I have news you can find them here on this page or probably can find a review on each of them on their own page.
You can always combine seafood with the food you ordered online in one of the food delivery services reviews I did on the homepage.
Preparing seafood
Preparing seafood can be a little challenging for some people. Especially cleaning a fish is something that many people struggle with. Although the seafood companies on this page in most cases sell their fish cleaned and ready to cook I will write some fish cleaning tips also.
You can also read my post on the most eaten seafood dinners in America on https://couchpotatodelivery.com/10-best-seafood-dishes-for-dinner-in-the-usa/.