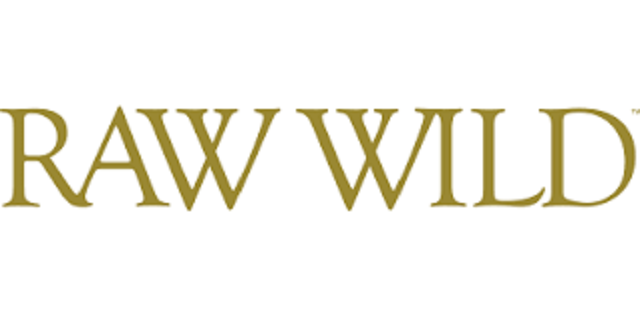 The reason I did this Raw Wild dog food reviews is that as more people own pets, there's a need to get high-quality protein from raw dog food. It has less fat and is known to be a traditional meal that wolves and dogs have been eating long ago.
With raw food, you don't need to depend on big brands for dog food: added preservatives, additives, and any chemical that has questionable effects on the dog. I've noticed several brands offering raw food as well, and in this review, we'll look at Raw Wild.
What is Raw Wild?
Raw Wild is a family-owned business founded by two brothers, Scott and Dave, who had an exceptional love for dogs and the wild. In 2015, the two decided to spread their dog's diet culture to a small group of people in which they later formed the company, Raw Wild. They are keen to offer the raw dog meat culture, and in a statement, the founders agreed that it was their only focus. In a nutshell, the company only has enough dog meat for about 1000 dogs worldwide.
Each Raw Wild product consists of wild deer and elk meat. Unlike most companies that offer different flavors and varieties, Raw Wild focuses on this easy-to-find meal that a wild dog or wolf would have hunted a thousand years ago. They claim to source their meat from the Rocky Mountains, where they forage wild grasses and quench from springs. Raw Wild offers its meals in one-pound flash-frozen, vacuum-sealed packages only.
Here is a video that explains it better than I can probably.
Are You Ready To Have A Look At Their Website? Click Here!
How Does Raw Wild Animal Food Work?
When you log in to Raw Wild's website, you'll be prompted to enter your dog's details before deciding on the amount of dog food you want to buy. That said, it is essential to know all the critical information about your pet, such as poop weight, when heading to the site. As per Raw Wild, such details help determine the daily intake your furry pet needs.
Once they have the daily intake figures, Raw Wild will give you a budget that includes a month's supply of dog food to ensure you get enough raw dog food. If you find the raw food satisfactory, you can go ahead and put in a standing order so that you don't have to enter the same details over and over again.
Raw Wild Meal Options
Raw Wild is simple and straightforward when it comes to the kind of dog foods they offer. A recipe made of pure organic venison and elk meat is what the company uses as the main ingredient for raw dog food. To help the conscious pet owner, Raw Wild also gives the average nutritional value of their meals.
Raw Wild Ingredients
Here is what Raw Wild dog food ingredients are:
99.4% deer and wild elk (meat/bone ratio is 85-87%/12-15%)
Vitamins- Vitamin A, B12, D, E, Pyridoxine, Pantothenic Acid, Niacin, Biotin, Folic Acid, and Choline.
Minerals- calcium, phosphorus, potassium, iron, zinc, copper, manganese, selenium, iodine.
Raw Wild Pricing
Find More Information About The Ingredients Here!
The price of your Raw Wild dog food will depend on your dog's size, and it will also come up once you input your dog's information using their dog food calculator. For skeptical pet owners, Raw Wild has created a one-off trial for testing purposes.
You can use it to check if your dog likes raw meat or not. The one-time trial is delivered per customer and will include 12 pounds of raw dog food for $8.25/lb. Flat-rate shipping of $10 applies to this plan. The table below shows Raw Wild's pricing at the time of this writing.
| | | |
| --- | --- | --- |
| Pet Size | Amount | Price |
| Lap Size | 12lbs | $10.99/lb |
| Mid Size | 24lbs | $9.99/lb |
| Full Size | 48lbs | $8.99/lb |
Shipping is free on all orders except for states in Zone 8. They include; Connecticut, Delaware, the District of Columbia, Florida, Georgia, Maine, Maryland, Massachusetts, New Hampshire, New Jersey, New York, North Carolina, Pennsylvania, Rhode Island, Upper Peninsula, South Carolina, Vermont, Virginia, and West Virginia.
If you reside within zone 8, then Raw Wild suggests that it cannot guarantee freshness and quality regarding the strict shipping policies in zone 8. However, the solution is relatively expensive and shipping to zone 8 by air is the only way to guarantee the quality and freshness of their raw dog foods. Here are Zone 8 flat rate shipping costs:
Find Out About Free Shipping Here!
| | |
| --- | --- |
| Purchase size | Zone 8 Shipping (3-Day Air) |
| Trial Order | $60 |
| Lap Size | $60 |
| Mid Size | $60 |
| Full Size | $100 |
You can look out for Raw Wild's offers and coupon discounts now and then. The coupons might be available at the site or on third-party vendors or websites.
Things To Consider
I noticed one important thing I'd like to point out in my Raw Wild dog food reviews here. They have a piece of advice on their website on how to handle their food. The company suggests that dog owners be careful while handling raw meat or any surface that touches it. The site recommends washing your hands, utensils, and the surface with hot soapy water.
It is reliable advice, especially for new pet owners but ultimately, the best way to know more about raw food by visiting your pet's vet. Raw Wild still lays out a couple of guidelines on how to transition your dog from kibble food to raw dog food.
They suggest feeding half of the daily amount required for the dog twice daily. This will help the dog transition, and if it resists after 1-2 days, use smaller amounts and mix them with the dog's current food. Slowly increase this amount over the next few weeks until you completely replace it with Raw Wild food.
Raw Wild Dog Food Reviews – My Conclusion
As I wind up my Raw Wild dog food reviews I can only say it has a unique and simple approach to dog diet. Though there are a couple of raw dog food vendors, Raw Wild only offers one recipe to pet owners who want to have a shot at the wild nature of man's best friend.
They solely use deer and elks that feed on the Rocky Mountains. That means their food is not supplemented by an additive or hormones and antibiotics. They are 100% organic and deliver within three days of placing your order.
Click here to read more about Raw Wild dog food on their website.
You can also have a look at the page with what I think are the best online pet food delivery options for all dogs, cats, and many other animals that I wrote.