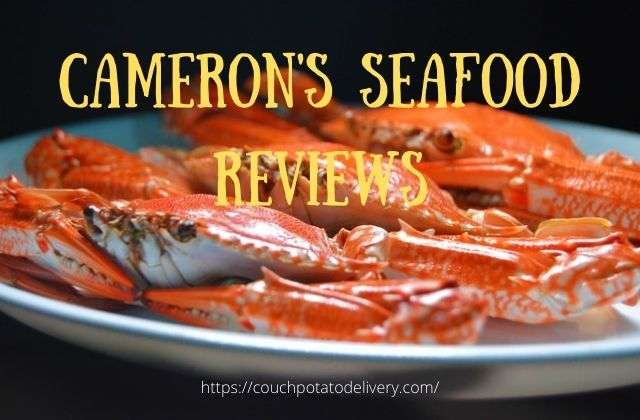 In this Cameron's seafood reviews, I will be exploring one seafood company: Cameron's Seafood, what they have to offer, and whether or not it is worth it compared to the other online seafood companies I reviewed
Fresh seafood is not only delicious but also a very healthy alternative to meat. Therefore, we all love the convenience of having it delivered right to our doorstep over physically visiting a seaside restaurant. Nonetheless, you have to wisely choose your online seafood vendors if you want to get the sweetest foods and value for your money.
What is Cameron's Seafood
Cameron's Seafood market is a fresh seafood retailer based in the state of Maryland. Family run, the retailer, takes pride in being the largest seafood retailer in a state with a rich seafood culture. It was established in 1985 by two Persian brothers, Allen Manesh and Bijan Manesh. The brothers had a goal to serve delicious and affordable seafood to their customers.
Thirty-six years later, the retailer has 14 retail locations from Maryland, through Washington, to Pennsylvania. Most importantly, they operate an online store from where they ship blue crab and other products to seafood lovers all over America.
Although Cameroon's seafood has a wide variety of seafood on offer, they mainly deal in authentic Maryland crabs.
In A Hurry? Click Here To Go To Camerons Seafood Market!
Also read: best online seafood store
How Cameron's Seafood Works
Sourcing
Cameron's seafood gets its Maryland crabs from families of crabbers in the Chesapeake Bay. They say that, unlike most other retailers who claim to sell Maryland crabs while it's, in fact, cheap crab meat from Asia, Cameron's is locally sourced.
The seafood is shipped the day it is caught to preserve freshness.
Ordering from Camerons
Ordering from Cameron's Seafood is a pretty straightforward affair. Their selection is divided into categories, making it easy to find your desired product rather than browsing through every single item.
With your cart full and satisfying, proceed to checkout, which is not complicated. You can also order via phone or mail if online doesn't cut it.
Why Order from Cameron's
A couple of significant factors set Cameron's Seafood apart from your typical seafood vendor. These include;
Authentic Maryland Crabs
Camerons Seafood sells authentic Maryland blue crabs, crab cake, and crab meat. To survive winter in the Chesapeake Bay, these crabs build up extra fat stores, giving them a sweet and buttery flavor unique to the Bay.
Sustainable sourcing
As much as the company tries to source the highest quality products, they have the wellbeing of the Bay and the harvested species in mind. That way, the purposeful existence of the Maryland crabs for future generations is endured.
True Blue Certified Products
True Blue is a program that identifies whether products are real Maryland Blue crabs or cheaper alternatives from other countries. Every year, the program audits Cameron's seafood books to ensure that their crabs and other products are authentic and sourced from the Chesapeake Bay. I answered the question what is blue crab for you in a separate article,
High-quality seafood
Seafood is graded based on quality, with up to 20 different grades for each product. Amongst crabs, Cameron's seafood makes sure to curate the highest grade seafood every time.
Related: place to buy seafood
Camerons Seafood Products
Cameron's seafood market has a lot to offer in terms of products. Here is a limited overview of them that I found in Cameron's seafood menu. The prices are at the time of me writing this Camersons seafood reviews
Maryland Blue Crabs
Blue crabs are Cameron's seafood market's top offering, and they are brought every morning from the Bay. Here, you have the option of buying a dozen or a bushel of Jumbo crabs, male or female crabs. Male crab starts at $65.99 all the way to $99.99 for the largest Jumbo male crabs.
The cheapest female crabs go for $57.99, while the premium ones go for $60.99. Other selections include Maryland Soft Shell Carbs ($81.99) and Maryland Blue Crab Claws ($45.99).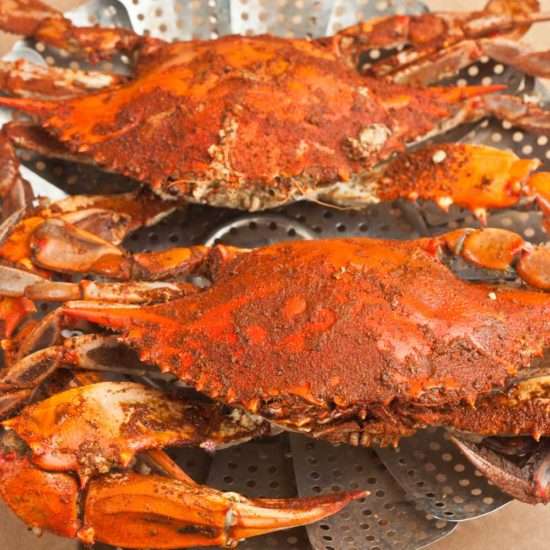 Maryland Crab Cakes
Crab cakes are incredibly delicious when made from the right kind of crab. Cameron's seafood uses fresh Maryland Blue Crabs and a homemade recipe to bake excellent crab cakes. Selections include Maryland Jumbo Lump for $32.99, Crab Cake Stuffed Jumbo for $91.99, and Maryland Crab Cake Sampler for $139.99.
Maryland Crab Meat
If shells are a little too inconvenient for you, the seafood company also offers Maryland Crab Meat for salads, crab dips, crab cakes, and so much more. The meat includes Lump Maryland Crab Meat for $77.99 and Jumbo Lump Maryland Crab for $90.99.
Alaskan Crab Legs
Not all crabs from Cameron's Seafood are sourced from the Bay; some come from Alaska. These crab legs are cooked and flash-frozen immediately on the crabber boats to preserve maximum freshness.
Choices include Alaskan Snow Crab Legs for $111.99, Colossal Alaskan King for $199.99, Alaskan Crab Leg Sampler for $379.99, and Colossal Dungeness for $106.99.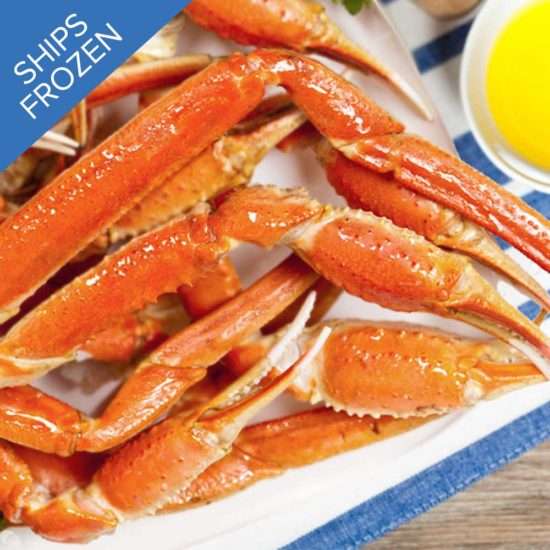 Maryland Crab Soups
If you are up for some fresh crab soup, there are some delicious selections packed with vegetables and chunks of meat. All their crab soups go for $30.99, and the company also sells lobster bisque and clam chowder.
Lobster and Shrimp
Apart from crab and crab products, Cameron's seafood offers excellent Maine lobsters and low-fat shrimp. The selection includes steamed lobsters, lobster meat, and lobster tail.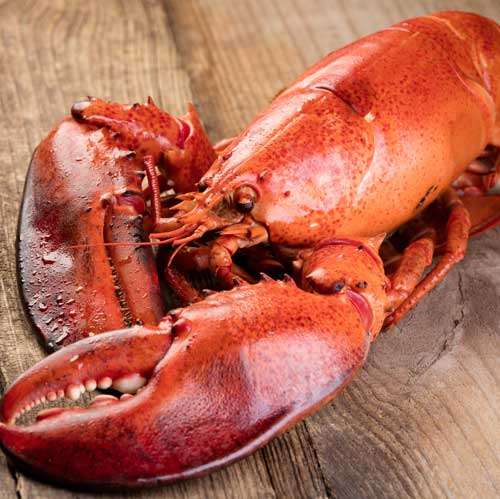 Fresh fish
The company also sells a wide variety of delicious pieces of fish, ranging from tilapia, salmon, red snapper, and cod to tuna steak, rockfish, Mahi Mahi, and so much more. Prices range from $22.99 to $63.99.
Gift Cards
A gift card is an excellent way to surprise and appreciate seafood lovers in your life. The cost of Cameron's Seafood E-Gift Cards ranges from $20 to $250. They are sent directly to the recipient's email address and can only be redeemed online.
Shipping
Once you have placed your order, the company allows you to select the delivery date. The seafood is then caught and prepared on the day your package is due. If you want your package delivered on the next day, your order should be placed by 3 pm EST.
Cameron's Seafood market ships everywhere in America and ground shipment is free for orders above $199. Nonetheless, shipments to Hawaii and Alaska will incur a $15 fee. They individually wrap and label each item before carefully placing them inside a Styrofoam cooler and corrugated box. Frozen products are shipped with dry ice.
Pros
· Quality crabs and seafood
· Fresh products
· Fast shipping
Cons
Cameron's Seafood – My Opinion
Cameron's seafood market has everything you would expect from a top seafood vendor. Their products are fresh and of the highest quality, resulting in delicious meals, and their operating model is fast and sustainable. All these make the company a seafood vendor I would recommend to anyone who wants to enjoy top-grade crab delicacies.
You can click on this link to go to the Camerons seafood market.