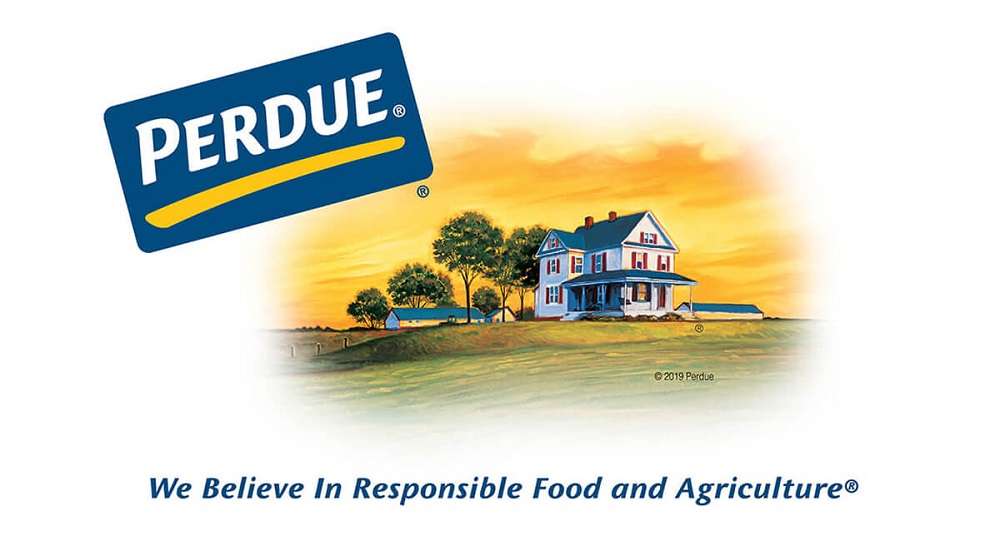 Busy families require easy solutions and conveniences to make it through the day. That means automating house chores and more often using meal delivery services. I'm a big fan of meat delivery services, and I love ordering groceries whenever I'm hooked.
While there are tons of such services, finding a legit meat delivery service that serves enough food for the whole family without taking off the freshness is strenuous. Recently, I had the chance to order at the new Perdue Farms delivery service, and I can't wait to share what I found in my Perdue Farms reviews.
"So, if you're on the lookout for a fresh meat delivery service, you might want to keep scrolling."
Perdue Farms Overview
Perdue Farms is a 100% family-owned business that has been in operation for more than a century. The company started as a premier provider of chicken but has recently carved out to provide high-quality pork, beef, turkey, and lamb.
To protect animal welfare, Perdue Farms works with local ranchers and family farms like Coleman Natural, Nima Ranch, Spot Farms, and Panorama Meats.
Perdue Farms has a strong commitment and value to its food, environment, and animal care. It offers sustainable, free-range, organic, and grass-fed proteins. In addition, the meal delivery service vows never to use hormones or unnecessary antibiotics.
How It Works
Unlike most meal delivery services, Perdue farms is not a subscription service, and you don't have to be tied to future shipments. It's such a plus as you won't be receiving the same items every time you shop.
When you visit their website, you'll find an array of meal plans already bundled up with prices and recipes available. Perdue Farms offers everything from main dishes to sides and desserts. For a quick money-saving tip, check out the bundle meals for the best offers.
Once you add your preferred meal to your cart, add a Perdue Farm promo code if you have one, and checkout. You can check out as a guest or a member through a simple three-step registration. I prefer to order as a member to take advantage of sales and discounts. Perdue Farms offers free delivery on orders above $159.99.
I made an order at Perdue Farms, which included a few cuts of pork, beef, and chicken. I also added sides to accompany the dishes.
The load was conspicuously heavy, probably 7-ish pounds (my anxiety didn't allow me to weigh the box). However, the package arrived in decent shape, and everything was frozen when it reached my doorstep. So now I have to say the box was a little beat, but nothing too alarming.
The meat selection was just the right blend of white meat and red meat, which meant I could play around with different recipes. Here's a breakdown of what I ordered:
3 lb pre-seasoned Turkey roast and one 1.25 lb pre-cooked quarter ham ($29.99)
Seafood sampler- 1lb salmon filets, jumbo cooked shrimp, and uncorked shrimp ($39.99)
16 oz Niman Ranch strip steak ($32.99)
Two Pasturebird 1.9 lbs half chicken ($18 each)
Sriracha maple brussels sprouts ($17.99)
Creamed spinach ($19.99)
Perdue Farm Meat Delivery Options
As mentioned earlier, Perdue Farms offer beef, pork, turkey, and lamb. However, the company is well-known for its massive selection of chicken products. So, you're going to get the best cuts of boneless chicken thighs, chicken breasts, or breaded tenders. The company also offers holiday specials for all kinds during international holidays.
The value packs are a no-brainer if you want to get the best bang for your buck. You'll also find bundles of organic chicken thighs and a variety of breasts, wings, and drumsticks.
Chicken
Maybe I should have called this the Perdue chicken review since that is the meat they are most known for.
I see their chicken in about every grocery store I have been and this is already a sign that their chicken must be good.
I have used them on the grill and just in a skillet and they came out very well.
Steak
Head over to the steaks section, and you'll get a top-tier selection of cuts, some even better than the steakhouse. You'll find something worth a family dinner from sirloin steaks, beef filet bites, and the famous New York strip steak.
Beef
The beef shop has a variety of cooked beef, including burgers, ground beef, roasts, ribs, and brisket. Beef bundles are pretty popular, so keep an eye on the beef bundles.
Lamb and Turkey
The lamb and turkey shop has a somewhat limited selection, but there are a few options you could shop. Currently, there are less than five meals available in the turkey section; a turkey breast, seasoned turkey roast, and whole turkey. However, I was able to find ground lamb in the lamb section.
Pork
The pork shop has many sections with boneless pork, sausage links, pork chops, and pulled pork topping the list. If you have a large family, consider Niman Ranch's artisan meat assortment, which has all the best cuts of pork.
Seafood
Finally, the seafood section has received the most five-star reviews, and it is no secret why. Perdue Farm has a unique and tasty selection of seafood such as jumbo-cooked shrimps, mussels, salmon filets, crab cakes, and others. The seafood bundle is affordable, and you can taste all seafood meals for less than $50. The ham and shrimp bunch will do just fine for a whole family gathering. The five-star surf and turf bundle is also an excellent family-friendly bundle, although it's currently sold out.
How Much Does Perdue Farm Meals Cost?
Since there is a wide variety of meals to choose from, the price range is equally broad. Products start from as little as $5 and go all the way to $250. Everyday meals have a reasonable range, and if you select meats like chicken breasts, ground beef, or pork chops, you'll pay between $10 to $20 for 1-2 pound meals.
Perdue Farms Customer Service
Perdue Farm is available for any orders and complaints through their number 1-800-473-7383, open Monday to Friday between 9 a.m. and 6:30 p.m. ET, excluding holidays. If you have a question about their products, check the customer service page on their official website. You can find answers on this page about shipping rates, cooking instructions, and more.
Perdue Farms Pros And Cons
Every company has pros and cons and Perdue Farms is of course no exception to that rule. Here are the things I found for you to take into consideration in this Perdue Farms meat delivery review.
Pros
A large variety of meats
Organic meat options
No subscription needed
Easy-to-use website
Cons
No many add-ons such as side dishes
Packaging is bulky
Perdue Farms Reviews – My Conclusion
When we have busy lives, convenience becomes our best friend. Perdue farm delivery services are an excellent place for people looking to buy organic food. They offer an excellent selection of meats, pork, and seafood with an extra section for pet food. I'd definitely try out Perdue Farms since they don't have any subscriptions.