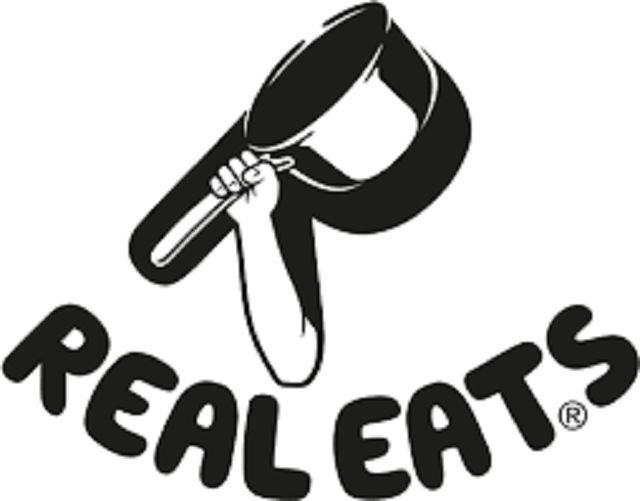 The Realeats reviews just show how old food delivery services are; they have been around since the sixties. Though the market has been expanding, you still need to keep a keen eye on who to choose as your top meal delivery service.
But that's why I'm here!
I have been reviewing delivery services for some time now, and today, we shall look at another exciting meal delivery service from New York called RealEats. I'll be giving an in-depth look at the company touching on pricing, reliability, meal plans, RealEats coupons, etc. So, shall we?
What is RealEats?
My reviews of RealEats meals show that this meal delivery company was founded by a single father in New York who wanted to cater to the busy lives people lived in the city.
He came up with a unique service in its way as the company uses the latest techniques to prepare ready-to-eat meals. Rather than delivering frozen products, like most competitors,
"RealEats ready-to-eat meal plans are a huge boost, and the company states that you only need to warm for six minutes."
Each meal comes in a decent phthalate-free plastic pouch, which you can use as your plate if you don't want any dishwashing issues. The plastic bags are the same ones used in the famous "sous-vide" technique of cooking.
It ensures all ingredients and flavor are locked in the plastic and keeps the meal fresh for up to 7 days. RealEats boasts of GMO-free meal plans and ingredients which are not processed.
While the meat delivery service doesn't cater to vegetarians or vegans, its dishes are low in calorie content and high in international influences.

How To Order
Ordering your favorite meal is as simple as you can imagine. Just follow these steps:
Decide on the number of meals you're planning to have
Choose from a wide variety of delicacies. You'll see a countdown to let you know how many meals are left in your plan.
Fill in your billing and shipping information.
Wait for your delivery to arrive.
Once you get your food, RealEats recommends putting it in boiling water for 6 minutes before eating. The package can stay like that for up to a week, but RealEats doesn't recommend keeping it frozen.
The whole idea is to enjoy a freshly made meal instead of frozen dinners or microwaving now and then. If you decide to microwave your food, then be sure to remove the plastic packaging first.
However, before you make an order at RealEats, ensure that your state is within RealEats list of eligible states for delivery. The 20-state RealEats locations list consists of:
Connecticut
Delaware
Illinois
Indiana
Kentucky
Maine
Maryland
Massachusetts
Michigan
New Hampshire
New Jersey
New York
North Carolina
Ohio
Pennsylvania
Rhode Island
South Carolina
Tennessee
Vermont
Virginia
West Virginia
RealEats Meal Variety
RealEats has various meal plans curated by their top chef, the Head of Culinary, Chef Aliya LeeKong. She created the menu based on her experience with renowned brands and Michelin-star restaurants.
The company outsources ingredients from the agricultural district of Finger Lakes, which is practically the neighboring area.
RealEats's menu is separated into three selections; weekly selections, dinner selections, and breakfast selections. Every choice has its section of nutrition facts about the particular meal you choose to order.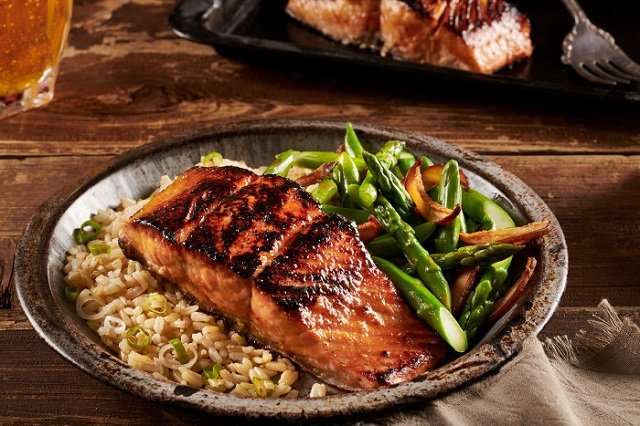 Remember, RealEats meal plans come in plastic packages for single-person meals. So if you're planning for dinner for two, then make sure you order accordingly. The meal combination is excellent and achieves that dietary balance in its meals.
From meat dishes, and seafood options to allergen-free meals. However, you need to select meals individually if you want any specifics.
RealEats Best Meal Costs
The thought of spending close to $15 for a meal at home can sound absurd, and sometimes a little hard to get around. But in its real sense, it is an idea that's cost-effective if you think about it.
Buying raw ingredients and preparing them by yourself will be costly, and the additional expense of driving to the grocery makes it pricier. Now, let's look at how the prices double down and if they are worth it.
Typically, RealEats have two meal plans– a dinner-only plan and a breakfast and dinner plan. Both plans come with a set number of meals you can choose to order per week.
The dinner-only plan comes with an option of 4, 6, 8, or 12 meals per week.
The combined breakfast and dinner plan are available in 8, 12,1 6, or 24 meals a week. The 12, 16, or 24 dinner plans come with free delivery services.
RealEats charges meal subscriptions every Thursday and they ship out the following Tuesday or Wednesday. Please note that the weekly subscription will continue to run until customers wish to cancel their subscriptions or skip the week. The two tables give a glimpse of how RealEats pricing looks like:
Dinner and Breakfast Plan
| | | |
| --- | --- | --- |
| 8 Meal Plan | $13.50 / dinner | $74 / week |
| 12 Meal Plan | $12.50 / dinner | $105 / week |
| 16 Meal Plan | $12.00 / dinner | $136 / week |
| 24 Meal Plan | $11.50 / dinner | $198 / week |
Dinner Plans
| | | |
| --- | --- | --- |
| 4 Meal Plan | $13.50 / dinner | $54 / week |
| 6 Meal Plan | $12.50 / dinner | $75 / week |
| 8 Meal Plan | $12.00 / dinner | $96 / week |
| 12 Meal Plan | $11.50 / dinner | $138 / week |
As you can see, the more meals you get on your cart, the lower the overall price. Breakfast costs, though, stay the same regardless of the type of package you choose. The good thing about RealEats is that you also get to select coupon codes for purchases.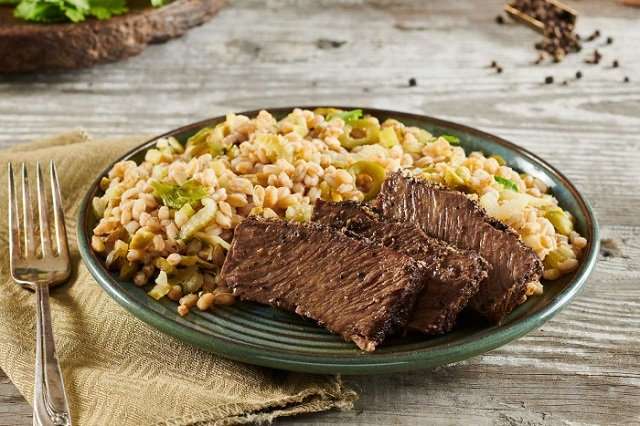 If you visit their website, you'll find an offer at the topmost part of the page. To use this plan, enter the code GETREAL25, and you'll instantly reverence 25% off on all meal plans, including free shipping. Who wouldn't fancy that offer?
As per the individual meals, each service comes packed with all essential nutrients. Generally, a meal box at RealEats contains one protein and two sides, cold packs, and information on farmers, ingredients, chefs, and even the community. That's a pretty complete meal.
RealEats Shipping and Delivery
All meals ordered on RealEats are delivered by FedEx via ground shipping every Monday. They'll reach your doorstep either Tuesday or Wednesday, depending on your zip code. That said, you can't set delivery dates on the company.
The shipping box has cold packs to steer clear of flavor deterioration or food getting spoilt. There is also an online tracking feature, which is a savvy feature for today's consumers. Shipping is not free unless stated. Otherwise, the average 1 or 2 days FedEx rates will apply.
How Do Meals At Real Eats Taste Like?
While everything is so far so good, the real test is, does the meal delivery service cut it in terms of taste? Customers may be bombarded by big words like sous vide, but is it the real deal or just a boil-in-a-bag type of meal?
Before we find out, it is good to know and appreciate what sous vide is all about. The latest trend in restaurants provides chefs an edge to come up with complicated dishes. Restaurants themselves may have sophisticated water bath gadgets for perfect sous vide, but luckily, RealEats has everything prepared for you.
I'd give them props for their 100% food-safe plastic, which is quite a flavor retaining.
The sous vide technique allows food to remain tender without over-cooking and works extremely well with veggies. However, I must admit that the method is not for all foods, mostly more traditional flavors.
At some point, some foods like pasta may come a little soggier than expected, but that's for the last part of it.
Generally, the sous vide technique has worked out very well for most recipes. Some of my most recommended favorites would be Brown Basmati Rice, Honey Sesame Chicken with Asparagus, Red Curry Shrimp with Mixed Veggies, and Smashed potatoes.
Unboxing a RealEats box
Writing about things is nice but it is even better to see someone unbox a RealEats Box.
How convenient is Real Eats?
As much as the main perk of meal delivery services is convenience, most companies fail to deliver this trait by adding more inconveniences. Some main issues I've noticed with meal delivery services include:
Lack of customized meal plans/ customization options
Damaged packaging
Poor food quality
Expensive meal plans
Now, these are just a few of the common mishaps, and I thought it would be nice to assess the convenience of RealEats. First, the company not only delivers food in a plastic bag, but the packaging is less bulky.
This means less garbage and less time and effort for preparation. Some meals come packed with too many boxes and require extra preparation tools like knives, chopping boards, etc. With RealEats deliveries, all you need is a pot of boiling water.
Readin more RealEats reviews it is still not nationwide, and that may be an issue if you fall in the other category. While you still have a 50% chance that they'll deliver in your state, it is still sort of an inconvenience for the American market as a whole.
There are tons of meal delivery companies that have nationwide (and sometimes international) shipping.
Another interesting aspect that makes RealEats convenient is how easy it is to cancel subscriptions. Just look for the Cancel button, and once you click it, the deal is gone! It is a section I've found very sticky with some meal subscription companies.
While it is evident that RealEats still have a range of States to go to, they are one of the most convenient services to order from. From an easy-to-navigate website to minimalistic packaging, the site's convenience is somewhat underrated.
Who Should Use RealEats?
Now that you have a little bit of background about RealEats, you might be wondering- is it a great choice for me? We can place a couple of groups as suitable for RealEats such as:
Single folks. If you live alone, it is easy to place food at the bottom of your priority list. Plus, cooking a 1-hour meal just for one person sometimes sounds pretty exhausting. Grabbing a meal delivery like RealEats can be an excellent savior.
Work-from-homers. With the recent global uncertainty, more people are finding themselves working from home. And unless a meal is prepped earlier, it is easy to skip lunch. Real Eats make your lunch or dinner break smooth and can get food on your plate quickly.
Home date nights. Now and then, couples have a date night at their house. And I thought it would be a perfect time to order some exquisite Chef-prepared meals from RealEats.
Who Shouldn't Use RealEats?
RealEats isn't for everyone. That I'll be clear on, and if you are on a very tight budget, the meal delivery service may not be your best option. If you also have a large family, ordering from RealEats can turn expensive.
For instance, if you have a family size of 4 people, you'd spend roughly $50 on a single dinner, which translates to around $200 for four dinners. Not as costly as a restaurant but definitely over the top accumulatively.
If you're dieting and need lots of calories, like athletes, RealEats may not give you as much. The portions served at RealEats are too small for a powerlifter or gym instructor.
RealEats Reviews – My Opinion
As we wind up things in this RealEats meal reviews, I'd say RealEats have a pretty fluid ordering process. That is great because you won't get tired of the company after one week of sampling or while canceling your subscription.
The delivery company has delicious chef-prepared meals cooked and packed in a savvy technique (sous vide). Add that to the freshness of the food it delivers, and you have a healthy meal delivery company. The only drawback is if RealEats doesn't deliver in your state.
Otherwise, customer feedback has been widely positive. Most customers I found in this RealEats meals review, praise their food's taste and diversity and how easy it is to prepare or preheat any of their meal plans.
They have been notably mentioned in USA Today, Wall Street Journal, and Good Day New York for their unique cooking techniques. If you're lucky enough to be on the list of states they deliver, I'd recommend giving RealEats a try.
If you like my RealEats reviews feel free to share them on your social media like Facebook.