Are you tired of eating hamburgers, chicken, and hotdogs? My Fossil Farms reviews will help you find plenty of alternatives.
If you are looking for a more exciting experience on the grill it is time to think outside the box and look at some other type of meat than you throw on the grill most of the time.
Although there is nothing wrong with beef, pork, and poultry in all kinds of combinations and I still enjoy cooking them almost every day, there are cuts of meat that will bring some more
The Fossil Farm is the one you have to turn on for exotic meats and will be more than happy to ship it to your door in the US with their exotic meat subscription box.
What is Fossil Farms?
Here is a short video that explains it better than I can.
To make it very easy Fossil Farms is one of the meat delivery services with an online and brick-and-mortar store where you can buy all kinds of exotic meats.
If you live in the northern New Jersey area you can visit the fossil farms store so it is easy to answer the question of where to find exotic meat near me, but if you live anywhere in the US you can order this from their online store and have it delivered to your doorsteps.
They basically have 4 meat categories on the Fossil Farms website.
Game meats
Exceptional breeds
Game birds
Exotic meats
Ready To See What They Have To Offer? Click Here To Go To The Store!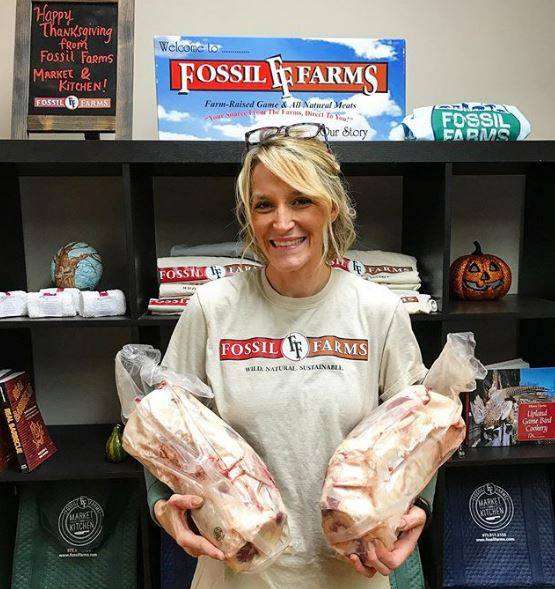 What Wild Game Meat Can You Order?
I will publish the whole list of exotic meats delivered to your house that you can order in this Fossil Farms review, more down this page but will mention a few of the most popular ones.
Fossil Farms Venison. This is venison that is raised naturally in New Zealand and there are several cuts available to choose from.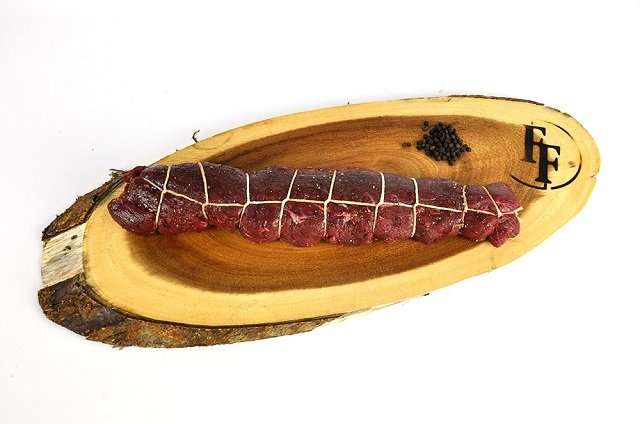 From Tenderloins and strip loins to Osso Buco and stew meat. The taste of venison is kind of sweet without the real gamey taste that some people do not appreciate.
Fossil Farms Bison. This Bison that is raised in the North American region and eastern Canada is mentioned by many Chefs as very good quality. This red meat is very tender and the color is similar to regular beef but the taste is slightly sweeter. Bison is lean and a healthy source of many vitamins and high in proteins.
Fossil Farms Elk. You might think of Elk as a very large deer and although it is in the same family, this farm-raised animal lives also on plants, leaves, and bark. The taste, however, can't be compared to deer. The Elk red meat tastes almost like a cross between venison and beef.
Antelope. This is one of the cuts I think I would like to try myself. Although a member of the goat family looks like deer. They have a mild-tasting, little-grained taste and are a little similar to Venison.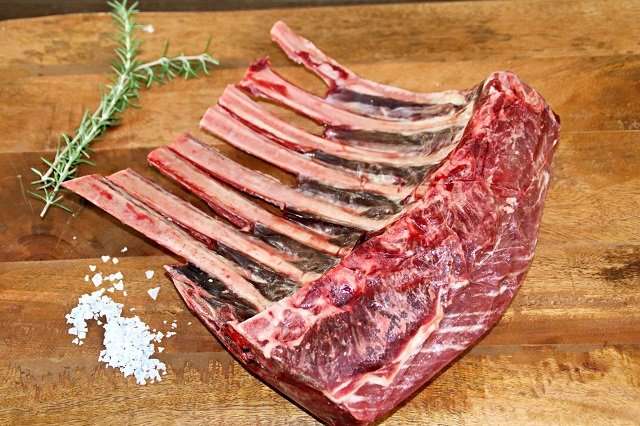 Fossil Farms has 18 cuts of Elk meat ready to ship to your doorsteps.
List Of Meats From Fossil Farms
Lamb
Ostrich
Pheasant
Quail
Reptiles
Rabbits
Squab
Venison
Yak
Wild Boar
Scottish Game
Turkey
Wagyu Beef
Alligator
Berkshire Pork
Angus Beef
Bison
Cured Meat
Chicken
Duck
Emu
Kangaroo
Goose
Game Birds
Elk
Foie Gras
Guinea Hen
Iberico Pork
And to be honest this is not even the full list of all the meats I found doing this Fossil Farms reviews.
Eating the meat that Fossil Farms offers you should realize that they take great pride in taking care of the animals and that they were all raised in a natural environment. As you can see this will result in a very high-quality and tasty product.
What Options Does Fossil Farms Offer?
One of the things I liked about their website is that there are many options available to buy this meat in a wide variety of cuts and styles. This will ensure that you will never get bored.
Most Popular Exotic Meats.
I did a Google search for what are the most popular exotic meats people buy and order online and here are a few of them.
Alligator. Although not the most exotic alligator meat is in the top 10 exotic types of meat that are sold the most. It tastes according to the reviews like quail and comes with a mild fishy flavor. If not prepared right it can be a little chewy.
Ostrich. These birds are not able to fly although they have wings and you would think they taste like chicken or turkey. Nothing is less true. Ostrich is very lean meat and it is best to pair it with some high-fat parts like butter and or lard.
Fossil Farms Customer Reviews
It was a little hard to find many reviews but you know me, I dig deeper and deeper and will find them. On their own website, you will find a few opinions of animal rights advocates and I will not include these of course.
I always take the customer reviews on a company's website with a grain of salt, but since I also found some that sounded a little bad I think that they might not be monitored and are real.
I still did a search on Google to find some of the more authentic customer reviews. Overall I found a lot of nice reviews. Not just from people who visit the store and mentioned the friendly staff, but also from customers who ordered online.
How Do You Order From Fossil Farms?
To order you have to sign up for an account and after that, you can start your ordering process just like most other online meat stores.
Orders that are placed Monday through Friday are processed on those days and shipped the following Monday. Through Thursday. If shipping will take 2 days the products will be shipped Monday through Wednesday.
How is the meat shipped?
All products are shipped via UPS. Best it to send it to your work address or make sure someone is at your home address for pick up.
The box is made of an outer and inner box. The Styrofoam will keep the meat frozen while being shipped.
Most orders are flash-frozen at the time of production and this will ensure quality. Ordering fresh is only possible by contacting customer service at 973-917-3155.
Fossil Farms Discount Code
Up to now, I have not been able to find fossil farms promo codes. There might be some out there. I will contact them if they can offer one for the readers of the Couch Potato Delivery website.
Fossil Farms Reviews – My Opinion
I spend a lot of time doing this Fossil Farms review. After doing a lot of reading on all types of websites and forums about the wild game for sale on Fossil Farms I can only say that I did find a lot of nice reviews. This also answers the question if fossil farms are legit.
This is the Fossil Farms mission statement

Not just about the regular meats but also about the exotic meats that are for sale in their brick-and-mortar store and their online store.
Ordering exotic meats for sale online seems to be pretty simple and I could not find any problems with the shipping.
Unless you call the fact that the meat sometimes is a little thaw out during shipping a complaint. I read that you can freeze it again to keep it fresh for months.
If they are the company that sells the best exotic meats is hard to tell, but they sure are one with a good reputation.
That means that if you like either for yourself or to surprise your guest at a party or BBQ with some meats that not everyone serves you came to the right place.
I am not sure if I would take it so far that I will ever order Lion meat, but I have seen some other cuts that made me curious about how they would taste. However, you can read here more about what is considered exotic meat.
I strongly believe that Snake River Farms is the best exotic meats online store I have found up to now.