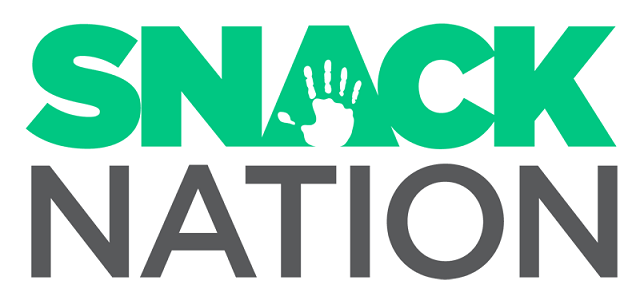 The SnackNation Reviews is part of my trying to find the best snack subscription boxes and I made a whole category for that. Since we all like a snack after or in between our meals.
Who doesn't love snacking? Well, I do. Not so much of a sugar freak but sometimes you need to keep your energy levels high. A tasty and nutritious snack will keep you healthy during these wild times.
On the flip side, there are so many brands out there that walking from shelf to shelf in the grocery store isn't just worth the try. Sometimes you're just too lazy to go to the mall and need your delivery on your pouch.
I came across SnackNation and they surely do all the picking for you and bring niceness to your living room or office. The delivery service has lots to offer and it was only right to do SnackNation reviews.
What is SnackNation?
As the name hints, Snack Nation is a snack delivery service founded by Andy Mackensena and Sean Kelly. The company strives to offer U.S. citizens with healthy snacks free of chemical and artificial ingredients. In fact, they have a very famous quote, "count chemicals, not calories."
How Does SnackNation Work?
My SnackNation reviews show they have an excess of 5,000 brands of healthy eats and the company chooses different sets for every box they send to you.
The healthy snacks are delivered once a month through a subscription and will ship all orders for free. A snack box can have a mix of protein bars, trail mix, jerky, crisps, granola, popcorn, and healthier cookies.
SnackNation Boxes
The snack boxes have different package titles and descriptions that'll best fit you or your family. You'll find these categories in the products section. They'll include the following boxes.
Office Snack
Work From Home
Shop For Home
Office Fruit
Office Coffee
SnackNation+
Safety Essentials
Click here to see all the boxes on the SnackNation website!
Once you choose any of these subscription box snacks, you get to choose which kinds of snacks to fill in your box. I really liked their "Take a Quiz" approach to choosing stuff. It makes choosing snacks entertaining but still customizes your plan accordingly. For instance in the Office Coffee section, here's how the questions look like:
How many employees are you looking to treat?
How much are you currently spending per month on snacks?
From where do you currently get snacks?
"You're doing great, almost there" When would you like to get started?
And a couple of others…
If you're short of time and just need to get yourself a box of all the goodies, you're still in the right place. On the site's homepage, you'll see these three pre-packed boxes.
Snack Box
Super Snack Box
Snacks + Essentials Box
Opening a SnackNation Box
It is always nice to see a video of someone opening a real box instead of just reading about it. This video is from last month.
Ready to Order your own box? Click Here!
SnackNation Pricing
Currently, SnackNation pricing shows that they offer three tiers of membership and you'd probably guess why it is customized this way. Due to what's happening around, the snack delivery service includes Remote Employees which starts at $24.95, In-Office Snacks starting at $199.99 and Shop for Home starting at $26.95. For instance, if you want a monthly subscription for Shop for Home, you have the following options:
| | |
| --- | --- |
| Shop For Home Subscription | Pricing |
| 15 Snack Box | $26.95 |
| 30 Snack Box | $44.95 |
| Amplify Box | $32.95 |
| 12 Snack + Coffee Box | $37.95 |
| Snacks + Safety Essentials Box | $37.95 |
| 50 Snack Box | $69.95 |
Also, if you want the quick snack boxes (not under the above categories) that have a little bit of everything, here's the pricing
| | |
| --- | --- |
| 15 Snack Box (Snack Box) | $24.95 |
| 30 Snack Box (Super Snack Box) | $39.95 |
| 8-10 Snacks + Health & Safety Essentials (Snack + Essentials Box) | $34.95 |
As you can see, if you choose the boxes without going for a customized plan, you might pay a couple of extra bucks. Choose wisely!
Want to see all boxes? Click Here!
Pros & Cons of SnackNation
Pros
Wide range (5,000+) of snacks
Healthy snacks on offer
Free shipping on all orders
Donations for less fortunate
Cost-effective
Cons
More inclined to office deliveries
FAQs on SnackNation
Is SnackNation worth the money?
Yes. SnackNation's average price per snack is less than a dollar and not very far from average mall prices. Since all deliveries are free, it is definitely cost-effective.
Where do they get their snacks?
As the company strives for healthy snacks they look hard to find suppliers. SnackNation gets its snacks from hundreds of suppliers across the United States. Fruits are exclusively sourced from Branch to Box.
Who delivers the box?
Snack boxes are delivered by FedEx shipping to your doorstep. Members around Los Angeles will get a SnackNation delivery along with stocking, curation, and background monitoring.
How long does delivery take?
Depending on your location, deliveries will take anywhere from one to 5 business days but all orders will ship within one business day.
Can you pause, cancel, or change your SnackNation subscription?
If you wish to make changes to your snack box, you need to call your Snack Concierge or email the support team 14 days prior to help the team modify your subscription.
You have seen enough? Click Here!
Summary of the SnackNation Reviews
After doing the SnackNation reviews you can find my opinion here. If you're ready to discover exciting, and nutritious snacks without going through the hassle yourself, you might find SnackNation a great option. All products are quite tasty and the fact that they are healthy treats just makes them even tastier! Also, I was delighted to learn that SnackNation is also a cheerful giver.
Through Feed America, SnackNation donates one meal for every box they sell. How awesome can that be? It's one of the few reviews that I found to be actively donating to the less fortunate. Indeed, everyone deserves a treat.
Though it started as an office delivery service, SnackNation continues to expand its territories and give customized subscriptions to families and those working at home.
Members have exclusive web portals where they check their subscriptions and do other tasks like updating quantity, upgrading or canceling subscriptions, or changing shipping addresses. Of course, it goes without saying that the prices are manageable and you don't have to dig deep to afford a snack box a month.
All snacks come in different shapes, sizes, and tastes, and with everyone's unique taste buds, your preferences may vary. I'd suggest the best way to know for sure what's in-store is to try it once and maybe you'll like it.