When I decided to start on the Farmfoods reviews I first had a good look at their website to see what they are all about and what they have to offer.
The reason for that is that there is a lot of competition in the meat delivery services lately and I only want to spend my time on a quality company as I did on my page about the best place to buy meat online.

My first impression, when I started the Farm Foods review was that their website (1) is that it looks very nice and clean. It is also very easy to navigate. Let's start with some general information on how you can order from the Farmfoods market website.
How To Order From FarmFoods
Ordering on the Farmfoods market site is very straightforward and only consists of 3 steps.
Step 1: find your meat and add it to your cart.
Step 2: Checkout on their secure page.
Step 3: Wait for delivery.
Farmfoods Meat – What Do They Offer
This is going to be a long part of the farm foods market review since they offer a very large range of meat on the Farmfoods website. They offer these meats:
Beef
Pork
Chicken
Lamb
Seafood
Elk
I will write about all these options and provide links to the store to make it easier for you to find them.
Beef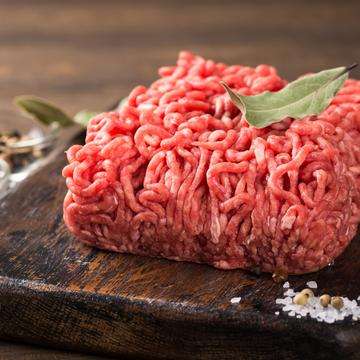 Beef is one of the larger sections on the Farm Foods website and I had a good look at all the different cuts they offer I have to be honest and mention that there is about any cut you can think of there.
What is important to find out before buying meat anywhere is if it is grass-fed and grass-finished. There is a trend in stores to call beef grass-fed, but all cows start out as grass-fed. You can read more here.(link to bottom info about grass-finished)
Ground Beef
There are 3 options for your ground beef and it all depends on how lean you would like to have it. The percentage is below and as you know the lower number is the percentage of fat in the hamburger meat.
There are also packages with pre-packed ready-to-go hamburger patties to make life even easier.
Steaks
A very popular item that I cannot leave out of course is the Farmfoods steaks. There are many cuts and sizes available at the Farmfoods market store. Here is a small portion of them.
Ribeye
Steak Sampler
Flat Iron steak
Chuck eye
Flank steak
Sirloin tri steak
Filet Mignon
There are even more options available like thicker cuts and BBQ packages.
Roast
I don't know about you but you can wake me up in the middle of the night for a plate of beef roast and potatoes or even an open-face roast beef sandwich.
Let's have a look at what roast you can order at Farmfoods.
Rump roast
Bottom round
Chuck roast
Sirloin tri-tip roast
Beef shoulder
Pork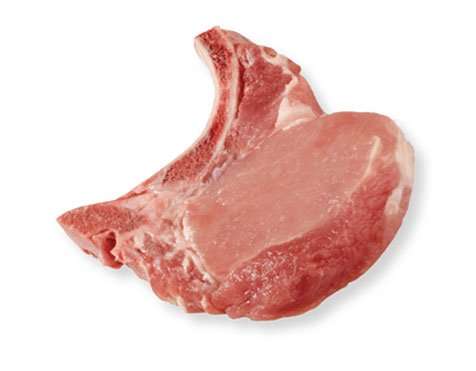 The pork section mentions that all the pork is called heritage pork and this means basically that they are purebred (2) hogs.
This means that they are of better quality than the pork you buy from one of the big pig farms.
They have several products to choose from in the pork section.
Cured ham
Pork chops
Spare ribs
Ham steak
Pork buts
Pork belly
Bacon
Pork Feet
I don't want to make this list too long but they also have neck bones, marrow bones, Bratwurst, Jowl, Lard, ham steaks, and more. I also found the Farm Foods lamb chop prices very affordable.
Chicken
We all love a nice fried chicken, wings, legs, or any other cut of chicken. At least I do.
Looking at the chicken on the Farmfoods site shows that in that section they also have a large selection for us to choose from.
Whole chicken in several sizes
Thighs
Legs
Wings
Heart, liver, and gizzards
There are a few more cuts that you can pick like chicken feet and bones.
Seafood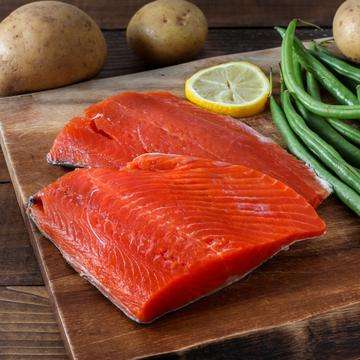 We all know that seafood should be part of our diet since it contains all the good Omega-3 fatty acids. FarmFoods seafood makes it easy to find a variety of fish in their store.
Sockeye Salmon
King Salmon
Pacific cod
Alaska halibut
Alaska rockfish
What is important is that all these Farmfoods fish are caught in the wild and do not come from a fish farm. They ate for them natural food and not just the pellets to feed them on a fish farm.
Lamb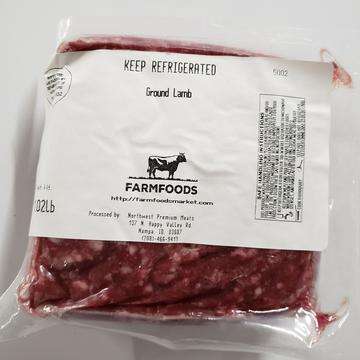 Lamb is in many cases described as meat that taste a little gamy. It has, in general, a little more calories than beef but when you cut it off the fat is very lean.
A sheep that is under one year old is called a lamb. In parts of the country, it is called different like Hogget or Mutton.
Farmfoods lamb meat is grass-fed and can be ordered in several cuts.
Stew meat
Lamb chops
Shoulder steak
Ground lamb
Leg of Lamb
Elk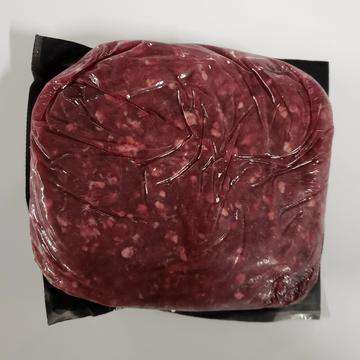 Elk is mainly found in the western part of the northern United States like in Wyoming. It is known for its low-fat content. Compared to beef there is a claim that the fat content is only 25% of what beef is.
Farmfoods does not have a large section of Elk meat as of right now but only sells Elk ground meat.
Tired of reading and ready to see the prices! Click Here To See FarmFoods store!
Box Plan – NEW!
Farmfoods offers now include a box plan.
The box plan lets you order exactly what you need and nothing else. These options include boxes ranging from regular to large and you can pick them depending on your size family.
There are at this moment 7 box plan boxes to choose from
All beef regular
Mixed box regular
Fish box
All beef large
Mixed box large
Beef and chicken
Beef and Pork
This new option gives you the chance to order exactly what you need in larger quantities and save money in this way.
Here is an example of what you can find in the Farmfoods mixed box.
3x Grass-fed Ground Beef 80/20
3x Grass-Fed Beef New York Steak (boneless)
6x Grass-Fed Beef Top Sirloin Steak
3x Heritage Pork Tenderloin
3x Pasture Raised Chicken Drumstick
8x Pasture Raised Chicken Breast
4x Wild Caught Alaska Sockeye Salmon
More Farmfoods Products
"I have covered roughly all the main categories but there is more."
You can order a Farmfoods gift card for friends or family or order one of their Paleo treats called the Bandito.
Farmfoods shipping
The shipping of the meat you order online at Farmfoodsis just as important as the quality of the meat in my opinion.
Farmfoods delivery is free for over 10 lbs. They do, however, not ship to Alaska, Hawaii, and the Virgin Islands.
Farmfoods ships all its orders through UPS. The meat is packed frozen and the box contains dry ice to keep it frozen.
There is enough dry ice in there to keep it frozen for at least 12 hours after delivery. That means you can leave it out to though or stick it still frozen in your freezer for later.
You can see an example of a Farmfoods box being unpacked here:
If for some reason be late and in a bad shape when it arrives Farmfoods offers a refund since they guarantee all their shipments.
About the Farmfoods Company
I always like to know more about a food delivery service before placing an order. It is just like going to a butcher store in the old days. You like to know a little more background.
Farmfoods works with 12 farms at the moment of me writing this and some of them are raising beef and others just pork. Each farm has its own specialty but they all have to work by the Farmfoods rules.
Farmfoods has an inspiring story that you can read on their about us page if you like but in general, the story is like this.
They believe that eating healthy meat should not be part of a diet that will improve your health and this is what they believe in:
You should know where your meat is coming from
You should be able to find quality meat at an affordable price
You have the right to choose what is right for you
Grass-fed or Grass-finished
Farmfoods beef is grass-fed and grass-finished.
As I mentioned earlier in this Farmfoods review there is a trend that food is labeled as being grass-fed. The real story is that all cows are starting on a natural diet of grass and maybe hay.
The secret is what will happen after that. Grass-finished means that they had grass and hay their whole life.
Grass-fed means that at the end of their lives they are fed grains and corn to make them gain a lot of weight before they go to the market.
If you don't mind that you can save money on your beef, but if you care about what you eat I suggest that grass-finished is the way to go since it is also better for our environment.
Heritage Pork
Earlier I wrote a small paragraph about the Farmfoods Heritage pork and I like to tell you a little more about that.
Heritage pork is a breed that comes from selected breeds and not as on a pig farm from any pig. as long as it gains weight fast.
Heritage pigs are also raised free and not in cages. This will give better-tasting meat that will tickle your taste buds.
Wild Caught Seafood
Done Reading!! Click Here To See FarmFoods store!
Some seafood like Salmon you buy is so-called farm-raised. That means that they are fed pellets instead of their natural food. As an example, the Farmfoods Salomon is wild-caught fish from natural sources just like all their other seafood.
FAQ about Farmfoods
I found a few questions that came back several times while I was doing research for this extended FarmFoods market review.
Why is Farmfoods so cheap?
The answer can be found in their mission statement. Farmfoods believes that everyone must be able to purchase quality meat at affordable prices. They also believe that prices should be kept as low as possible. They do that by offering own-label alternatives.
Can you shop online at Farmfoods?
Yes, you can take advantage of the farmfoods online shopping and that is in fact the easiest way to order from the Farmfoods market.
Farmfoods Reviews – My Opinion
Although I have also found some negative remarks and Farm Foods complaints in my research for this Farmfoods reviews I found that most of them were from a while ago.
If not you can always send it back
There is no store online or brick-and-mortar that has a 100% happy customer rating. Farm Foods meat is, just like the other online meat sellers no exception to that rule.
I found the question can you shop online at Farmfoods? and I hope that this farmfoodsmarket review has answered that and all other questions you had about Farm Foods.