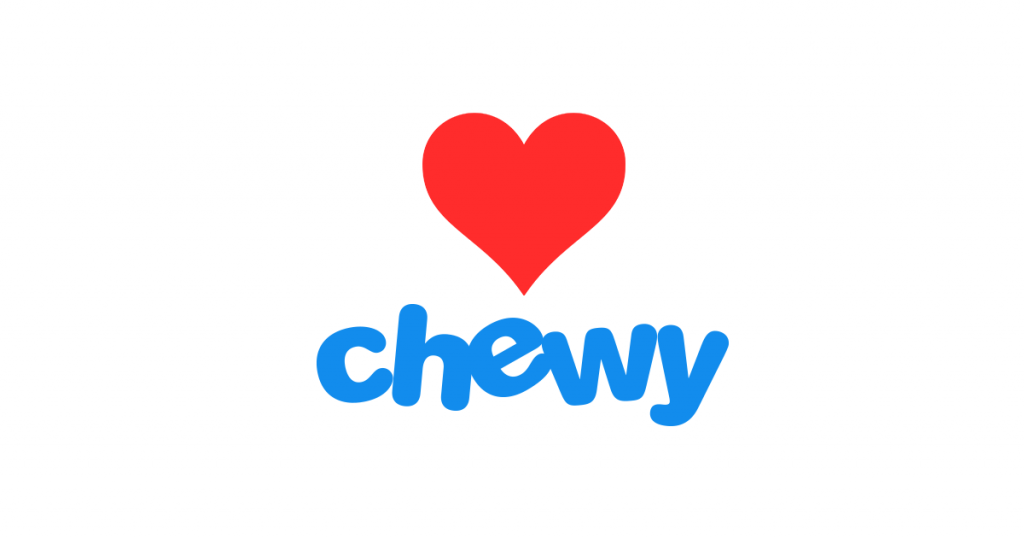 The reason for me to do a Chewy review is that owning a pet guarantees a fuzzy life and one that's full of fun moments. However, it comes at a cost. Pets are delicate beings and require as much attention as a growing child, from exercise to regular visits to the vets, or even keeping a healthy meal choice. Luckily, there's some relief when it comes to pet nutrition.
Pet meal delivery has become the talk of the town as they help busy pet owners keep their pets healthy without taking too much hassle. As a meal delivery reviewer, I came across Chewy pet foods, and it was inevitable not to give you folks an honest Chewy review. Here, we'll look at how the company operates, the brand it owns, and everything else about Chewy.
In A Hurry? Click Here To See All The Option!
What Is Chewy?
Chewy is an all-round pet food supplier with foods for all types of pets; from horses to dogs and everything in between. The company has gained popularity thanks to its excellent services backed by thousands of customer reviews. Chewy offers pet foods at discounted prices and has reliable delivery options like daily deals, 24/7 customer support, and auto-shipping. Recently acquired by PetSmart, Chewy still provides the same services and runs with its "subscribe and save" idea.
How Chewy Works
Chewy is an online platform that's accessible through a mobile phone or a desktop. It's also available in a mobile application in Google Play and App Store. Chewy offers pet food in a classy "all under one roof" model. They have supplies for pets like:
Fish
Dogs
Cats
Horses
Reptiles
Small Pets (hamsters, rabbits, etc.)
Birds
When you shop on their online site, you get to choose from hundreds of pet food brands. Popular names such as Blue Buffalo, ALPO, and Purina are also available with thousands of others! Apart from the pet food section, Chewy also has a pharmacy where you can buy medicine for your pets. As long as you have the proper prescription, you can choose the medications which treat a variety of illnesses- ticks, fleas, allergies, etc.
To place an order at Chewy, first browse through the wide selection of pet foods and pick the items you're interested in purchasing. Once you've selected your item, add them in the cart and open an account. Fill in your billing information and extras like discounts, promo cards, auto-shipping option, and checkout. I'd say the website is pretty organized though they have tons of products on sale. The stock is simple enough to browse through, keeping the experience a breeze.
Ready To Have A Look At The Chewy Website? Click Here!
Chewy Meal Plans
Chewy has a crazy list of pet foods available on its virtual shelves. Practically everything is accessible from human-grade, raw, to standard bags of kibble. You can find several types of food from this pet meal vendor:
Veterinary diets
Wet food
Dry food
Raw food
Frozen food
Jerky
Bones
Treats
Toppings
Diet foods (low-protein, soy-free, gluten-free, non-GMO, organic vegetarian, etc.)
They also have pet cleaning supplies, litter, carriers, beds, feeders, and so much more. The list is by far just a drop in my Chewy dog supplies review. Anything you want for your pet, I bet Chewy has it in store!
Chewy Unboxing
Writing sometimes does not describe it to well. I found a video of unboxing a Chewy box. Here you can see what came in it and how they liked it.
Chewy Pricing and Savings
Looking at other competing pet food delivery stores, Chewy has slightly lower pricing. Having no overhead costs for a physical store, the company can drop down prices for certain pet products where main competitors are rigid.
Since Chewy offers a wide variety of pet products, it is not easy to quantify how much you're going to spend at the pet company. For instance, you can come across rat pellets at $5 and at the same time, a human-grade dog food costing upwards of $100 per bag.
Chewy also offers free shipping on orders above $49. All other orders will ship at a flat-rate fee of $4.95. To top it off, Chewy has a 100% money-back guarantee, which, in my view, is a solid guarantee as it extends for a whopping 365 days from the date of purchase. When you sign up for autoship, prices go down further, and you can also bag lots of deals in the "Today's Deals" section.
Ready To Check The Chewy Prices? Click Here!
Food Quality and Freshness
Though I'm still in the process of thoroughly testing Chewy's food, in this Chewy pet food review, I can give an insight or two about the products. First, I noticed most foods are on great discounts which any conscious shopper would think of "stale-food alert."
Online vendors tend to put foods that are almost going bad on offer to release the load. Chewy's food (American Journey, to be specific) was still fresh when it came and had a typical dog-food smell like in local pet stores. The shapes also appeared even and digestible.
Quality-wise, it all depends on what you choose to order.. You can get regularly processed kibbles at incredibly low prices or human-grade pet meals at premium prices. It all depends on what you're willing to pay for.
Chewy Review- Is Chewy Really worth It?
As we conclude this Chewy pet supplies review, the company is a useful platform for those willing to save on pet foods online. It is an entirely online pet food delivery service and has competitive pricing and other obvious perks such as auto ship option.
It is an excellent way to buy all your pet supplies, including treats, medicine, and shelter as well. The site even has a mobile app for easier access and on-the-go purchases for busy pet owners. All in all, I'd recommend Chewy for all your furry friend's needs, not to mention the hassle it removes in terms of carrying heavy bags of food around.
Ready To Find Out More? Click Here!
FAQ
What is Chewy's return policy?
Chewy has a reliable 100% unconditional money-back policy and will accept any return within 1 year of purchase. They give full refunds complete with the cost of shipping.
Is Chewy for cats too?
Yes. Although some people believe that Chewy sells dog food they also have the full store filled with products for cats. From food to litter and everything in between.
What types of payment does Chewy accept?
Chewy accepts payment via American Express, VISA, MasterCard, and Discover Card.
How do I cancel my subscription at Chewy?
To cancel your subscription at Chewy, contact the business at 1-800-672-4399 and inform the live agent that you wish to cancel your subscription. You'll receive a verbal confirmation code to use it for cancellation.
Does Chewy have a mobile App?
Yes. Chewy has an excellent mobile app available in both iOS and Android mobile phones. You can find their website here to see all the pet food in their online store.