During my research, I stumbled on Fresh n' Lean. They have a unique way of delivering both their message and food. That was the reason to do Fresh n Lean reviews
Sometimes it is hard to stay on track with healthy foods especially when busy. I noticed it was quite rare for delivery services to guarantee a balanced diet.
Fresh n' Lean is so keen on healthy foods that they have completely vegan specials. Apart from vegan, you can choose fresh n lean meals that are based on protein value, keto, low carb, or even paleo. I took the time to check out all the plans and determine if they were really worth it.
Let's take a look…
What Is Fresh n' Lean
If you like to know who owns fresh and lean here is the answer. It is led by 27-year old founder, Laureen Asseo, my fresh n lean review shows that it is a healthy food delivery company.
Yes, they have really healthy meal selections, and everything sold at the company is locally processed. While each meal is priced individually, the service delivers food in 7-21 meals every seven days.
If you have allergies, you can contact Fresh n' Lean for necessary adjustments. But probably my best highlight of the California-based company is that they have plenty of ready-made meals and snacks. None of the foods I ordered came frozen!
How Does Fresh n' Lean Work

Fresh n' Lean is pretty straightforward- at least if you know what you're looking for. Once you select the type of meal you want each week, you'll receive a chef's special Fresh n lean menu for that week. This meal-delivery service company ensures that each plate has a calculated total calorie and nutritional value.
It saves a lot of time and allows you to make your plans accordingly. However, the preselected weekly meal may not be attractive if you like to have total control over what you decide to eat.
How to Place an Order on Fresh n' Lean
To place an order at Fresh n' Lean, simply head over to their website and use your existing or new Fresh N Lena login. After that you hover over to the menu you wish to eat and click on the "start plan" button.
Once you have selected the plan, you'll be redirected to a page containing all the information including carbs, fat, total calories, etc.
After reviewing, select "start meal plan" and you'll be asked how consistent you want your meal to be delivered. Again, select the most suitable. Meals are priced cumulatively for 5 or 7 days. Here, you can also choose to exclude allergic foods or include extra meals or snacks.
Fresh n' Lean Plans
The fresh and lean meals reviews show that they have perfectly categorized meal plans that cater to all types of eaters. Coming as breakfast, lunch, and dinner, the meals are spread across five different meal plans- Standard Keto, Standard Plant-based, Low Carb, Performance Protein+, and Performance Paleo.
Standard Keto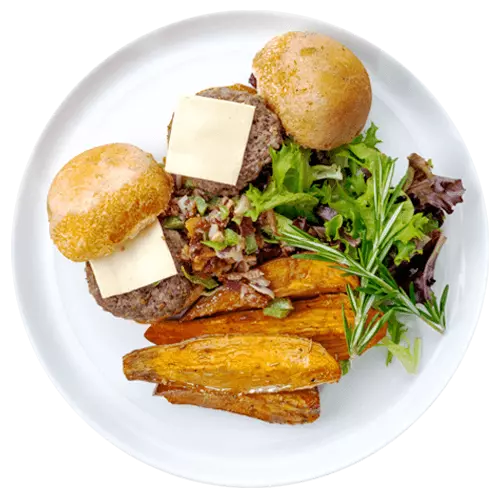 The recently introduced standard Fresh and lean Keto meals. That plan has meals that are high in fat and quite low in carbohydrates. It also includes animal proteins. The average keto meal plan has 42 grams of fat, 14 grams of total carbs, and 33 grams of protein.
Performance Protein+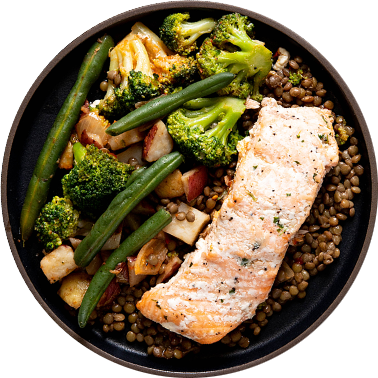 As the name suggests, this meal plan is for the high workout fellas with high caloric intakes. It has high-quality animal protein, including grass-fed bison or beef, salmon, or poultry. To balance this diet there are organic vegetables or grains as a side dish.
The average Performance Protein + diet has 68 grams of carbs, 39 grams of protein, 14 grams of fat, and a total of 500 calories.
Standard Plant-Based Vegan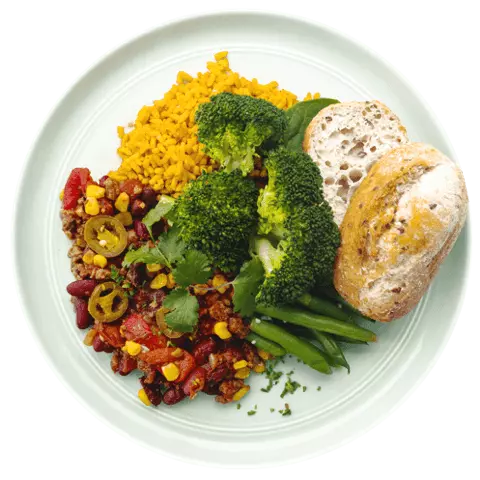 What I read in the fresh n lean vegan reviews is that it is almost the ultimate vegan special. Consider this Fresh n' Lean plant-based vegan package. It has plant-based meals instead of animal protein but has a similar dietary composition to the Protein + plan.
The meals in this category have an average of 75 grams of carbs, 11 grams of fat, 19 grams of protein, and a total of 475 calories.
Low Carb
So, even if you're vegan and you still fancy a low-calorie diet, Fresh n' Lean still has something for you. This plan is the same as the standard-based plan but has fewer carbohydrates and calories. It might even be the best low-carb vegan meal delivery at this moment.
Generally, this plan has 14 grams of protein, 10 grams of fat, 41 grams of carbs, and 330 calories.
Whole30
The Fresh N Lean Whole30 plan is to simply eat whole foods for 30 days to reset your body. Many top performers used this plan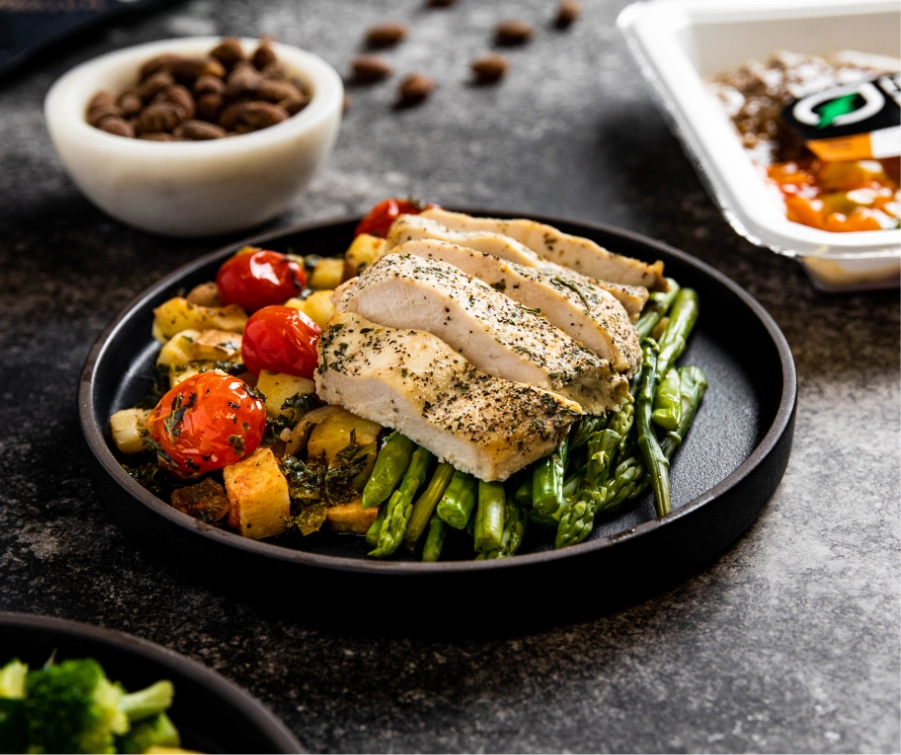 A La Carte (Bulk Orders)
The final meal plan of this food delivery service is the Fresh n lean a la carte order option. They are basically the same meal orders for breakfast, lunch, or dinner but now you can order each meal in bulk.
This is a great plan especially if you like to fully control your intake. For instance, you can order lots of wild-caught salmon if you prefer a leaner protein.
What is the Cost of Fresh n' Lean
As much as healthy food is key, Fresh n' Lean isn't the cheapest vendor around. If you ask yourself how much does fresh n lean costs you also have to consider what they offer.
I had a good look at the fresh n lean pricing and honestly think I can put that price range at fair after all considerations. They have a free nationwide delivery service on orders above $105.
Each meal plan has a fixed price, regardless of whether taken for breakfast, lunch, or dinner. The company charges a weekly plan once you sign up. If you order three meals a day, you get a little discount as compared to when you order once or twice a day.
Fresh n lean promo code
There are Fresh n lean promo codes that you can find on their website. Some of them offer $20 off your first order and I have also seen one that offers 15% off.
Here's an example of pricing when you order three meals a day
| | |
| --- | --- |
| Meal Plan | Price |
| Protein + | $11.03 |
| Keto | $11.42 |
| Paleo | $11.42 |
| Vegan Standard | $8.40 |
| Vegan Low Carb | $10.00 |
Fresh n lean unboxing
It's all nice to read all about Fresh n' lean but many times a video can explain it a lot better. Here is a video about opening one of the boxes and having a look at what is in it.
fresh n lean delivery
After you pick from the Fresh and Lean menu and have your meals ready, you submit all your information, and your weekly meal plan order will be shipped to you on Friday and is guaranteed to be delivered by Saturday.
If you like to receive your weekly meal plan on a different day there is an extra charge.
A la carte orders are shipped on different days, depending on the day your place your order. This is because they are stand-alone orders.
All the food is vacuum-sealed and shipped in insulated boxes to make sure it arrives fresh and ready to heat.
The packaging is recyclable and the meat containers in the box are BPA-free.
Pros & Cons of Fresh n' Lean
Pros
Friendly for all eaters (keto, vegan, paleo)
High-quality ingredients
Each meal is pre-prepared
No frying or freezing of foods
Free nationwide delivery (orders above $105)
Cons
Lacks flexibility in meal choosing
Somewhat costly
Not all customers like the products
Fresh n Lean Reviews – My opinion
Meal delivery services are definitely convenient. They save you a lot of time and money that would be spent on gas, or preparation if you like lean meals delivered directly to your home You should have a look at what Fresh n' Lean offers.
As much as they are still rigid on meal plans, I honestly found in my fresh n lean meal delivery reviews that the available ones from Fresh n' lean are convenient. For instance, if I want to be flexible with their plans, I could go for the a la carte orders and make my Fresh N lean weight loss meals.
They also care for fellow paleo and keto-lovers which is a plus and a thumbs down at the same time. Well, the additional categories are quite convenient, but the lack of focus they display makes their menus lack variety.
All in all, after doing this Fresh n Lean review I would still choose them for their ready-to-go meals which I'm sure would save me a great deal.
They also offer a Fresh N Lean gift card that is a nice present to a friend or family member I think.
I went through reading many reviews for fresh-n-lean meal delivery and have gathered all the information here. If you are still looking for more options you can have a look at the best home-delivery meals I could find for you here on this page.