This post may contain affiliate links for products I recommend.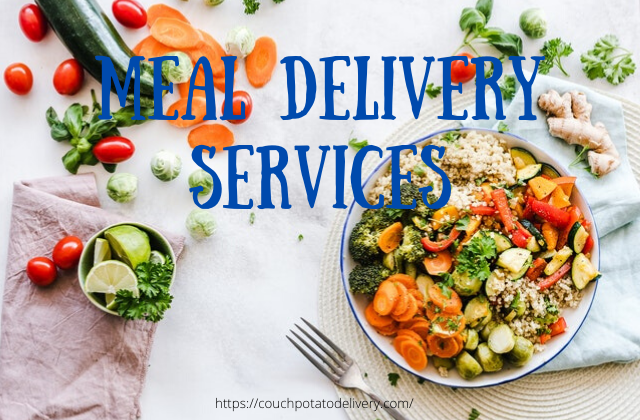 Finding the best meal delivery services is not easy to do. There are more companies that jump on the bandwagon but that does not mean they are good.
Top Chef Meals
One of the first prepared meal delivery services I will have a good look at is the Top Chef Meals. Their mission statement mentions that they want to deliver delicious ready-to-eat meals that fit people's lifestyle and wellness needs.
The prepared meals are made of fresh ingredients and contain not preservatives, antibiotics or chemicals. They are also trans fat free. This all ensures a healthy clean food.
Are You Ready? Have A Look At Top Chef Meals Reviews!
Fresh and lean
I found this food delivery service and read many of the opinions that the customers have and liked what I read.
The reason to do a Fresh n lean review on its own page to find out more
Home Bistro
It seems like I find new ones every day. This meal-delivery service have been around for a long time and delivers high quality and nutritious meals.
I did Home Bistro Reviews on its own for you.
RealEats
One other meal prepping and delivery service is the RealEats company.
You can read my RealEats Review here
Sun Basket
Sun Basket is a meal delivery company that delivers organic meals to your doorsteps. Although a little higher in price compared to other companies I found some great ratings.
Find the whole Sun Basket review here
Diet To Go
for the people who are looking for a meal delivery service that caters to weight loss I highly recommend having a look at this one.
Find the whole Diet To Go reviews here
CrateJoy
I am not sure if you can call the Cratejoy a meal delivery service. It is more of a hub page where you can find about any delivery service available. If you can not find what you are looking for here on the Couch Potato Delivery website I suggest looking at them.
Find The Cratejoy review here
More Meal Delivery Services
I was actually planning on waiting to write this page until I found more meal services but decided to start with the 3 I did here.
I am busy finding more companies that offer home meal delivery or snack options but am very picky with what I recommend as a good food delivery service as I stated on my home page.
Peter Jameson.