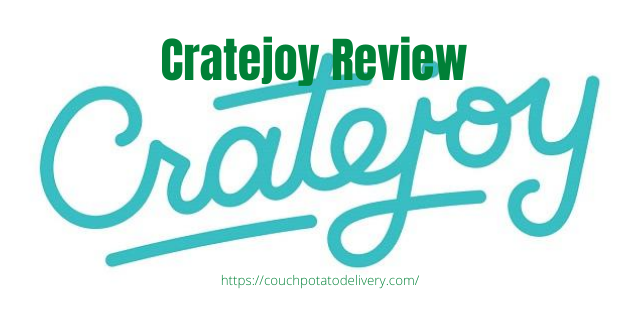 Why did I do a Cratejoy review? The thought of receiving a wild variety of just about anything to your doorstep is thrilling, if not entertaining.
Whether you're tired of choosing what to wear each month or just want different tastes of red wine, there's a solution out there- subscription boxes! They are the rage in our fast-paced world, and I recently discovered just how many they are online.
Well, I didn't stop there. My interest shifted to one subscription box seller who had lots to offer and a friendly price point. In this Cratejoy reviews, I'll be looking at this subscription service as I strip down everything about it, particularly relating to customers rather than sellers (they have that too!)
Click Here To See All The Cratejoy Boxes!
What is Cratejoy?
Cratejoy is a subscription box company based in Austin and founded back in 2014 by two friends, Alex Morse and Amir Elaguizy. The subscription box idea is not a new one in the United States, and most people use it for convenience and personal purposes. The company offers a variety of subscription boxes that they deliver from month to month to customers.
However, Cratejoy has a twist in its services as each subscription box comes with a monthly theme. For instance, if you purchase a "Wine-seller" subscription box, you'll be receiving different tastes of wine each month. This month's box might have South African red wines, while you might get an all French collection next month.
While this Cratejoy review is for those buying the subscription boxes, it's worth noting that Cratejoy has two separate services up to their sleeve:
1. An online subscription box for customers
2. An e-commerce platform for businesses and subscription box providers.
Generally speaking, Cratejoy is kind of like the Amazon of subscription boxes. You can browse hundreds of options listed in the marketplace and subscribe to any subscription package of your liking. I could even call it a premium food delivery service.
How Cratejoy Works
As a subscription box service, the website is relatively simple to use, at least when you already know what you're looking for. When you enter the site, you'll see a set of categories on the top page. Here, pick a group that you're interested in and check the subscription box has in store.
There will be a monthly price somewhere on that page. If it fits your budget, sign up, and pay your first month's payment. Once you are enrolled, you'll have a specified delivery date of your choice, and the goods will be delivered every month until your subscription expires.
That was easy, right?
Click Here To See All The Cratejoy Options!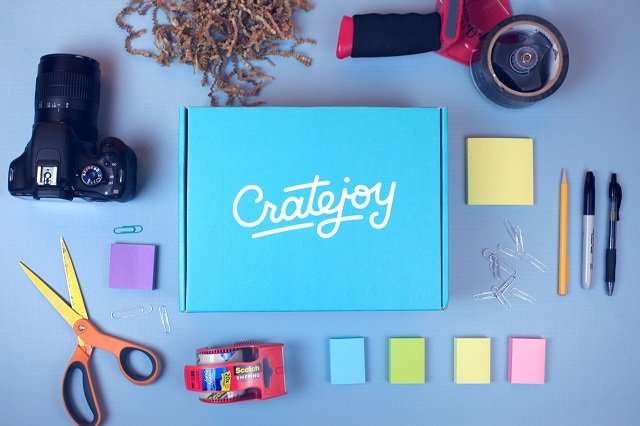 Cratejoy Subscription Plan
So, here's the elephant in the room. Cratejoy is filled with tons of subscription boxes that'll probably give you a headache. Even during my test sampling, I got baffled at the Food section. There was so much to choose from!
If I had a list of all that Cratejoy offers, it would take me a whole day, so I'll review a couple of plans that had great reviews on the site. Generally, Cratejoy has broad categories in:
Men
Women
Self-care & Wellness
Beauty
Food
Books
Fitness
Gaming
Art & Culture
Pets
Click Here And See All The Cratejoy Plans!
Here are some of the popular subscription box plans at Cratejoy.
Introverts Retreat
This package helps you revitalize your mind and body by giving it the attention it needs. It is filled with introvert-themed items and an excellent remedy after a long day of work. That said, the Introverts Retreat box reveals a novel of your choice (fiction, drama, romance, or thriller), a lovely snack or sweet, a loose-leaf tea of your choice, and hot cocoa or cappuccino.
If you size up, you'll also get to enjoy eight ounces of hand-blended bath salts, a 6-ounce wooden wick, and a body care item.
Bloomin' Bin
The Bloomin' Bin brings out the gardener in you by sending great gardening tools, organic seeds (in-season), and all that you'll need to grow your dream garden. This subscription box is the ultimate pack for anyone who wishes to get their hands dirty for some organic results.
You can choose your Bin package in different sets; Basic Bin, just seeds, just seeds premium, and premium bin. In all sets, you get seeds of your choice, which will be of different types each month, and you get to choose a vegetable/fruit, flower, or both.
Green Kid Crafts
This box delves your kid into the fun world of science. From art projects to science experiments, these creative activities will make sure your kid gets all the developmental skills they need, which are related to math, technology, science, and engineering too! It is an excellent way to get to bond with your kids at home.
The subscription box includes a mix of art and science projects and materials going up to six projects per box. You'll get a 12-page educational magazine with lots of book recommendations, games, puzzles, and additional projects that match the monthly theme.
Cratejoy Pricing
The cost of purchasing a subscription box at Cratejoy is as extensive as its selection. It ranges from $7 a month to $40+ a month, depending on the category that fits you. Cratejoy, however, maintains all prices under $50. There are also Cratejoy coupons that are up for grabs at the coupons section.
You'll find seasonal deals and discounts up to 60% depending on how generous Cratejoy feels. I'd suggest you head over to the coupons section before browsing through the prices as you never know when your lucky day is.
Is Cratejoy Worth It?
Click Here And Find All The Cratejoy Affordable Prices!
From a customer's point of view, Cratejoy is definitely worth the try. Adding to their monthly subscription, they have a fantastic theme that will make sure they don't get the same boring stuff each month.
If you go through the Cratejoy reviews, you'll soon realize that most products offered exceeded the client's expectations and were up to standards. The wide variety is ideal for the curious type and a nice assortment if you're looking to gift a friend or loved one.
I did not know if I should place the Cratejoy in the meal delivery category since there are so many other options also available.
Including information about online snack delivery and many more options to order any type of food on the internet and have it delivered to your doorsteps.
About recommendation, I'd give it a try if it was my first time having a go at subscription boxes. The reason is that they offer so many options to choose from.