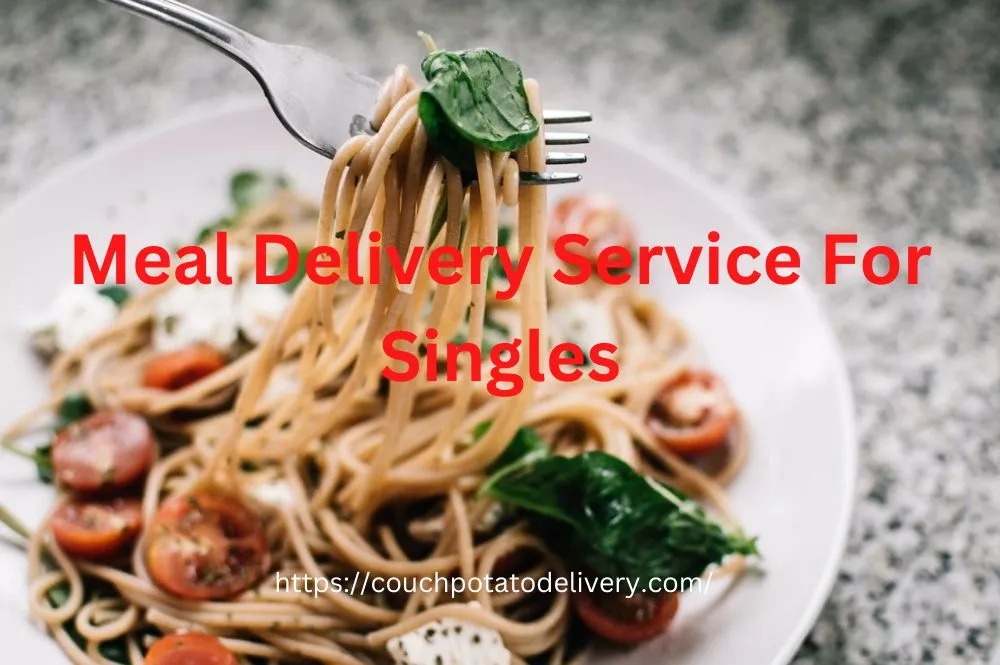 Finding a meal delivery service for one person can be a little daunting to do.
Here at Couch Potato Delivery, I will help you find the one that fits your lifestyle and eating habits the best without breaking the bank.
Meal Delivery Service For Singles – My Top 5
I have seen other websites that write about this make lists of 10 or 15 options to choose from. I have narrowed it down to the best 5 meal delivery services for one.
Hello Fresh
I'll be honest and tell you that this is my personal favorite. I have used them and was never disappointed by the food.
If you like cooking yourself with some great ingredients they are a great choice and you can read my review of Hello Fresh on its own page.
Fresh n Lean
The way they work is pretty simple. You order for a week and wait for delivery on Friday.
PROS
Many diets available
Healthy choice
Cons
Not the cheapest
Not that flexible
If you like to have the choice of different types of meals such as Keto, Protein, Vegan, or Low carb this is one of the better choices. Read my Fresh 'n Lean review first.
Factor Meals
Previously known as Factor 75 they focus on food with good nutrition and balance. From Keto to Palei, Low Carb and Gluten free.
If you like to cook yourself with some great ingredients they are a great choice and you can read my review of Factor Meals on its own page.
Sun Basket
If meal planning is not your strong point Sun Basket is a great choice. They offer simple-to-make recipes with mostly organic ingredients.
If you like to eat easy and simple prepared meals the Sun Basket is your choice. Healthy choices are at the top of their list and you can choose from gluten-free to vegetarian meals.
If you like to read more you can read my Sun Basket review first.
Top Chef Meals
Frozen meal delivery does not get any easier than with Top Chef Meals. With close to 400 meals you must be able to find a meal to your liking.
PROS
Flexible
Also for kids and seniors
Affordable
If you like the option to choose from breakfast to a la carte to choose from you have to think about Top Chef Meals.
I have read many Top Chef Meals reviews and found some great ratings.
Meal Delivery Service For Singles – My Opinion
I have seen the question pop up several times if there are meal kits for a single person and to answer that question I wrote this page.
Although you can also order from regular online meal delivery services and separate the meals it is easier to get the one you need from the start.
Are Meal Delivery Services Worth It For A Single Person?
I believe I can answer the question of whether meal delivery services are worth it for a single person with a yes, they are totally worth it.
As a single person however it is important to have a good look at the meal delivery services I wrote about here and see what they have to offer. None of the ones on this page will disappoint you but might not be the best for your specific situation or preferred diet.
Do your own research to make sure that you order the right meals.