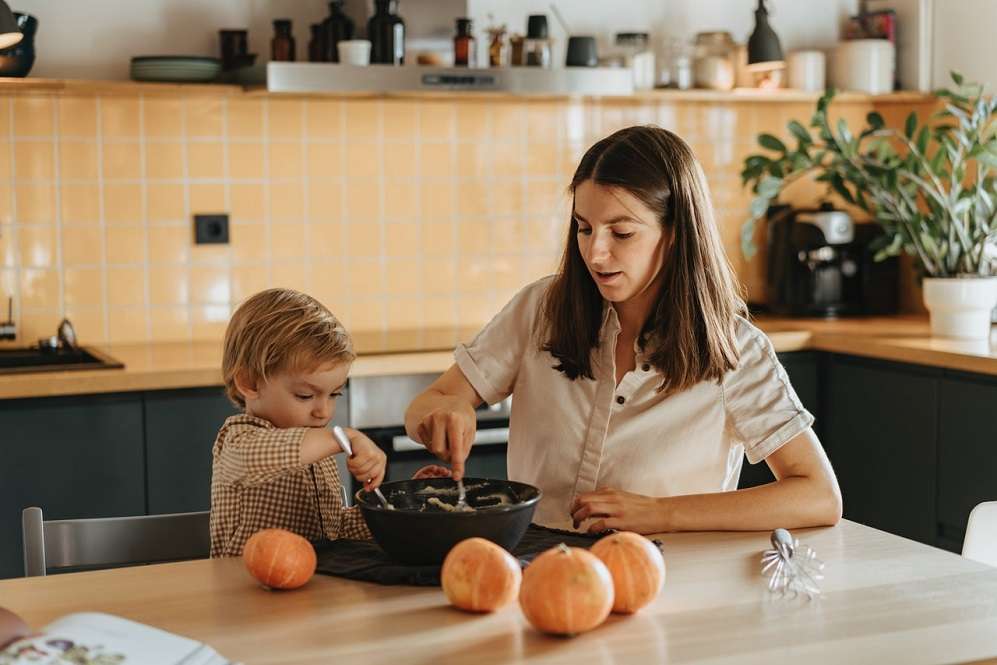 I believe that cooking with children is a very awarding thing to do for several reasons.
"Reason number one to start cooking with children."
With our lives being so busy there are a lot of days we don't have enough time to have some quality time with our children or maybe even grandchildren.
"Reason number two to start cooking with children."
Learning how to cook, even if in its most simple form is a lesson that you can use for the rest of your life. If you add some healthy cooking that is even better of course.
How to start with cooking with children.
Years ago home cooking was thought from mother to daughter and some of the most amazing recipes I found are those so-called "secret family recipes".
Nowadays many mothers don't have the time for that and have to use pre-made ingredients and many times even ready-made made food that they order online.
These types of meals are in most cases not the best way to learn children how to cook. There are not many kids that like to cook these boring meals.
A better idea is to use and order meal ingredient from a company that specializes in cooking for children and I suggest you have a look at my Raddish kids review for those meals for kids.
One big advantage I found wat that the recipes are laminated and come in a box so the children can have their own recipes in the kitchen.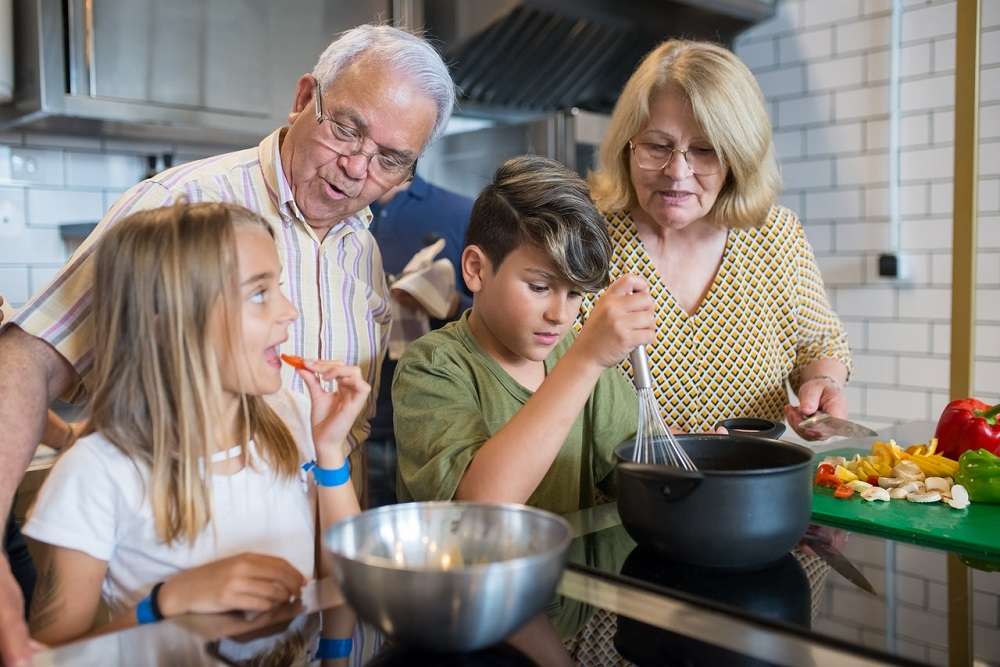 Advantages of ordering children cooking ingredients online.
Most of the subscription boxes to help you learn to cook with children are a monthly subscription and some of them can be a little costly. Although you can't put a price tag on learning how to cook.
Different types of meals are a must.
Cooking the same thing over and over will turn children away from cooking very fast. The cooking with or for children programs I mention here on Couch Potato Delivery are meant to make sure that this will not happen.
What Age Group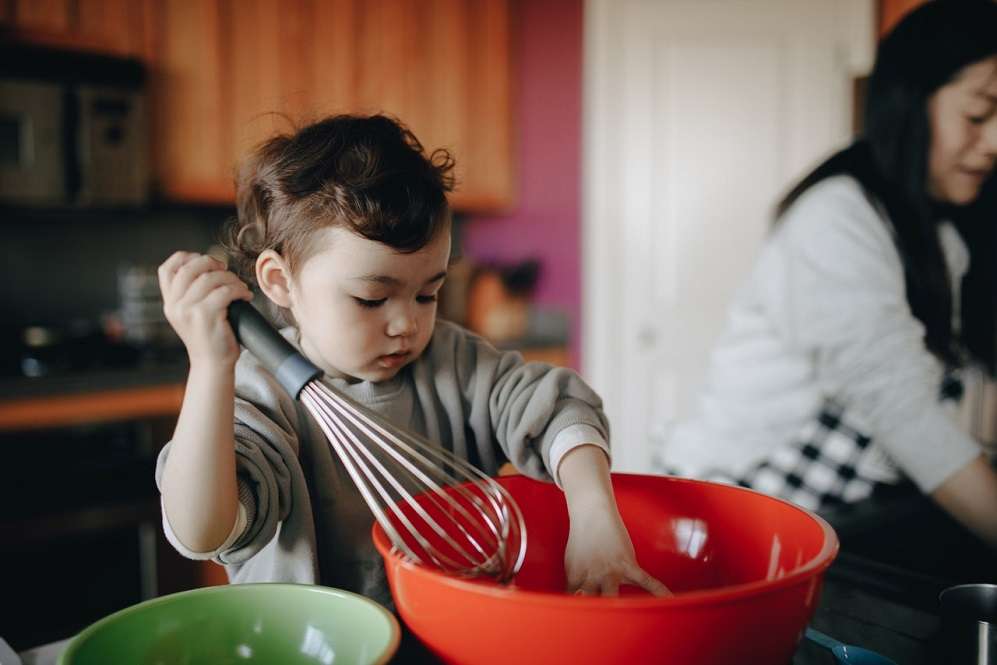 In my opinion, most of these programs are more fitted for younger children in the age group up to 10 or 12 years old.
Older children are able to focus better and you can learn them yourself without the help of these programs.
There is nothing more valuable to be able to cook your own food later on in life. However, we have to start young with learning to spark that interest and a little knowledge on how to do this.
Safety in the kitchen
There is no other way to teach children to cook safely than by watching them and giving a good example ourselves.
Not only by doing it ourselves but also by teaching them the right way to use kitchen utensils we can prevent accidents.
Peter Jameson
Peter Jameson is passionate about eating healthy food. While he is doing his research for this he will share that with the readers here. As an experienced home cook, he knows what to look for in the food delivery services he reviews. Read more here