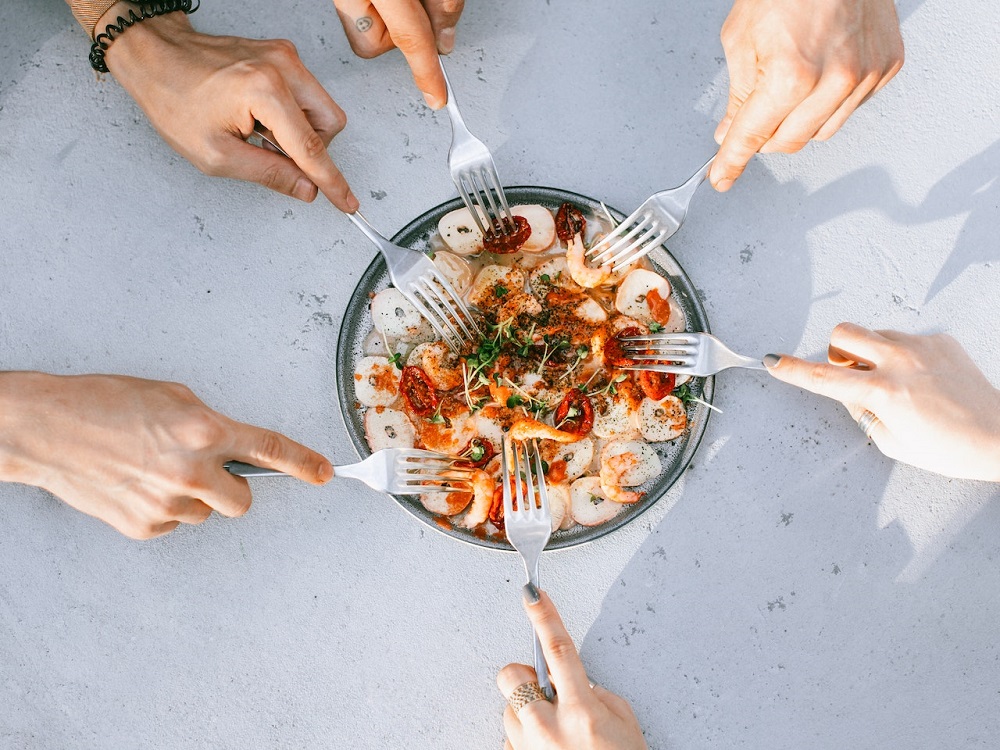 Being the primary source of supreme quality protein, more than one billion people across the globe consume seafood on a regular basis. As per the USA Food Standards Agency, on an average scale, two portions of seafood should be included in a weekly diet as it contains Vitamin D and Omega-3 fatty acids.
"Seafood is one of the salubrious options for children, pregnant women, and adults as it enhances neurodevelopment and cognition and reduces the chances of coronary heart attacks."
The most loved seafood dishes of Americans are prepared with shrimp, crabs, tuna, tilapia, oysters, and salmon. Shrimp is the favorite seafood of Americans; around 1.27 pounds of shrimp is consumed annually.
Salmon stands in the second position with an annual consumption of 918 million. Maryland Crab Cakes, Surf and turf, Oyster Rockefeller, Tuna tartare, and Shrimp cocktails are some of the best seafood dishes found on American dinner tables.
Related Read: https://couchpotatodelivery.com/dinner-food-in-germany/
The FMI survey report of 2019 confirmed that around 56% of Americans feed on seafood twice a month. There was a growth in the total consumption of seafood in 2019 than the previous years, as per the records of the National Oceanic and Atmospheric Administration.
Maryland Crab Cakes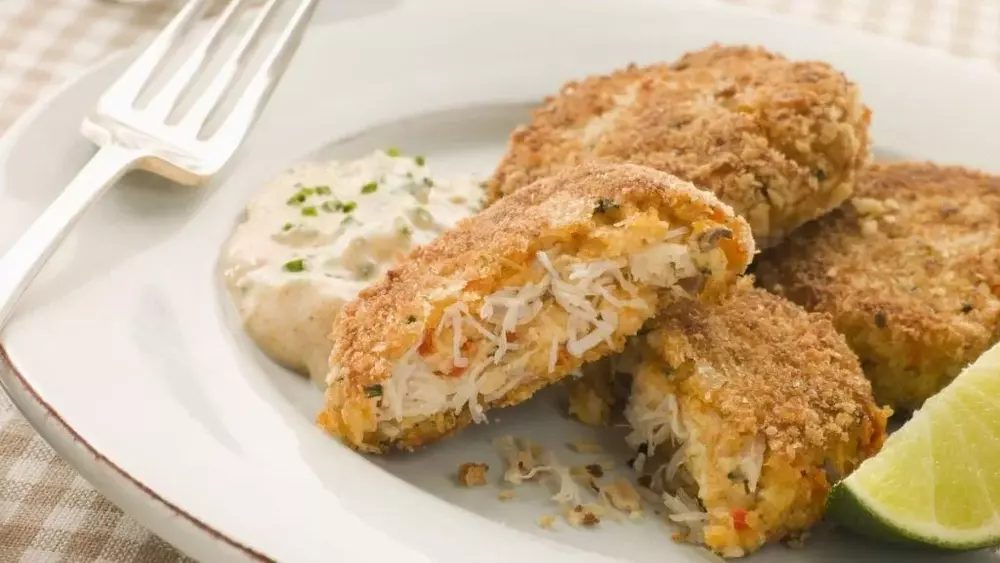 The best-ever seafood dinner recipe, which appears in the forms of finger food, sandwich, and main dish, the Crab cake is the perfect epitome of Maryland cuisine. This staple dish of Maryland is a delicious blend of crabmeat, egg, milk, and mayonnaise along with lemon, parsley, and old bay seasoning.
Related Read: https://couchpotatodelivery.com/seafood/camerons/ for te best Maryland Crab.
It is assumed that the magical taste of Crab cakes can be enhanced by choosing lump crabmeat. However in "Crab lovers: Can you get over the lump?", Richard Gorelick reminds us of the fact that crab cake was first prepared with leftover ingredients rather than an expensive jumbo lump.
Fun Fact: Lesser the filler, the better the crab cake. Adding too many fillers while preparing crab cake would change the real taste and texture of the dish.
Surf and Turf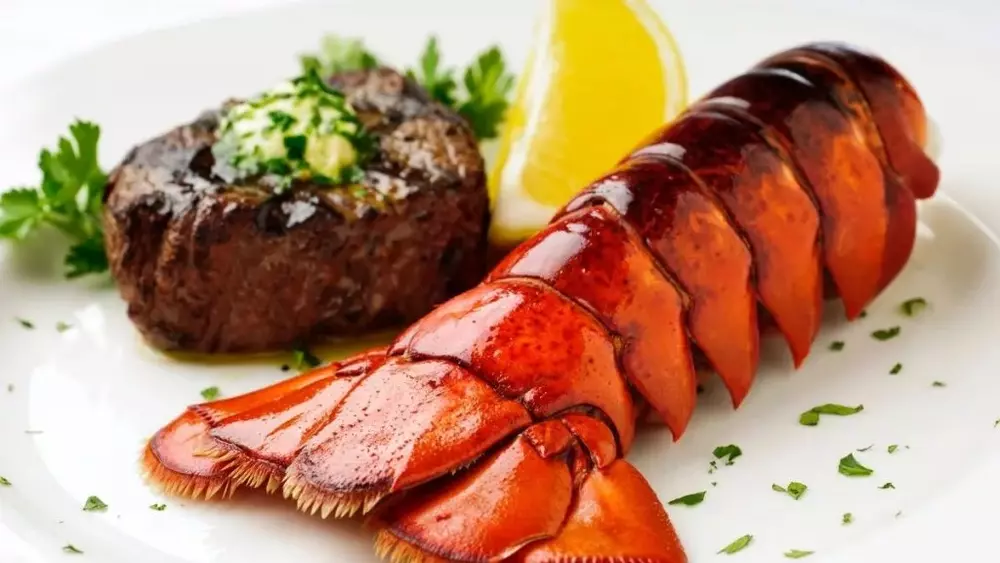 Surf and turf, as the name indicates is the combination of steak (turf) and shrimp (surf) cooked at different levels. The thick bone-in pork chops, rack of lamb, or beef steak can be chosen for turf, and lobster, crab leg, prawns, or scallops are the best choices for preparing surf. White garlic butter sauce at the top of surf and turf is a classic union that satiates the appetite with its delicious taste.
Related Read: https://couchpotatodelivery.com/seafood/lobster-anywhere/ to find the Lobster Anywhere review.
Fun Fact: February 29 is considered Nation Surf and Turf Day.
Oyster Rockefeller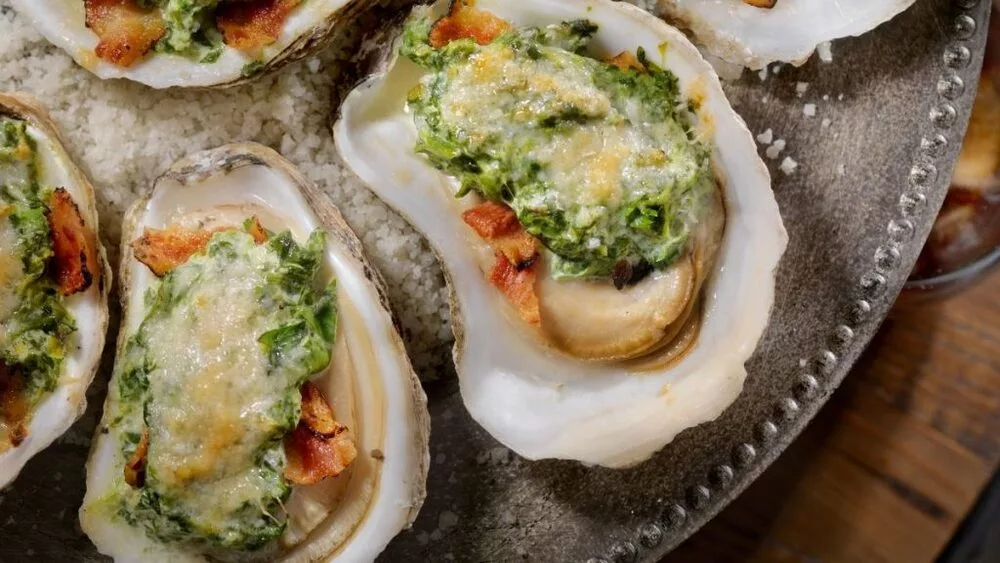 Garnished with lemon wedges, Oyster Rockefeller, an end product from the fusion of oysters on the half shell with a luscious sauce made of butter, green herbs, and parsley on the top, is one of the most succulent delicacies in the USA.
Fun Fact: This amazing dish was named after John D Rockefeller, one of the wealthiest men in the USA, owing to the supreme richness of its sauce, whose original recipe is still a mystery.
Tuna Tartare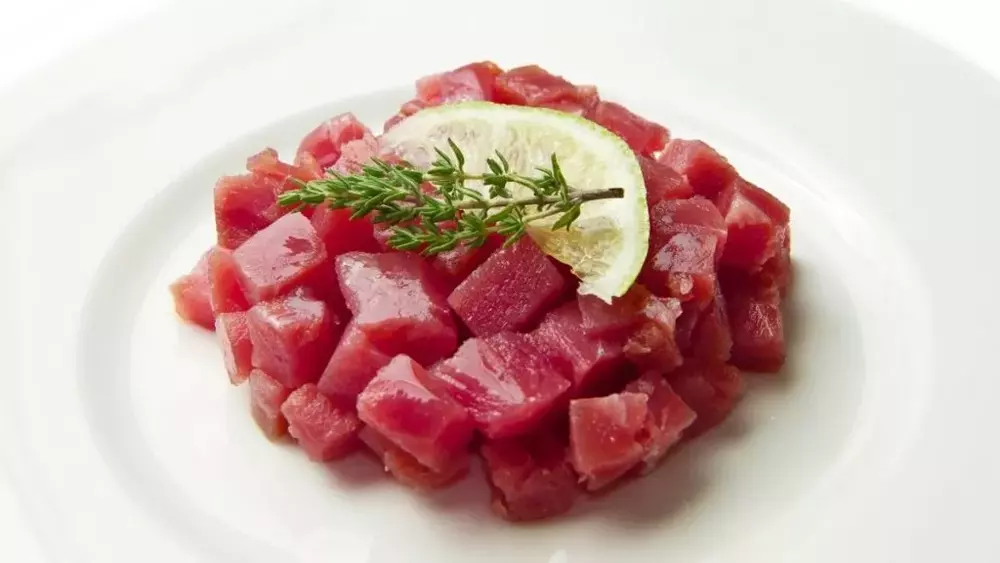 An elegant appetizer with its origin in Los Angeles, Tuna tartare is made by fusing tuna fish with avocado and egg yolks. It has become one of the most attractive starters on the American dinner table, as it is presented in a visually appealing way. Not only avocado, cabbage, or onion can also be mixed with raw tuna during the preparation.
Fun Fact: Tuna Tartare was first made by a Japanese born, French-trained chef named Shigefumi Tachibe when he had to improvise beef tartare for his clients who did not want to eat meat at that moment.
Shrimp Cocktail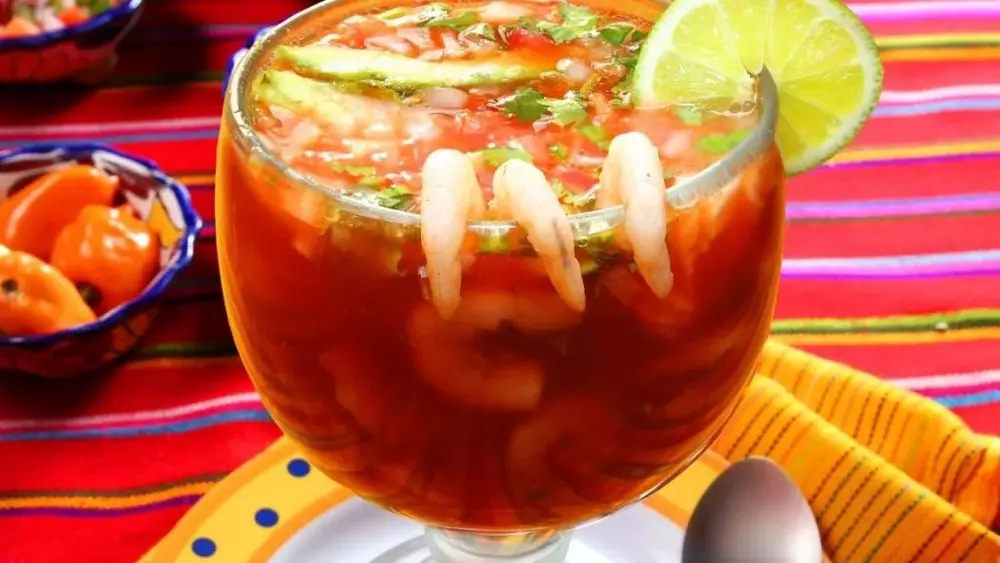 Shrimp cocktail, otherwise known as Prawns cocktail, mostly served in the glass, is a combination of shelled and cooked shrimp with cocktail sauce. In the USA, the cocktail sauce is prepared by mixing ketchup and horseradish.
Fun Fact: In the USA, in order to sell the variations of Shrimp cocktail in the prepared form, proportion by weight should be stated, as per the regulations of the FDA
Crab Rangoon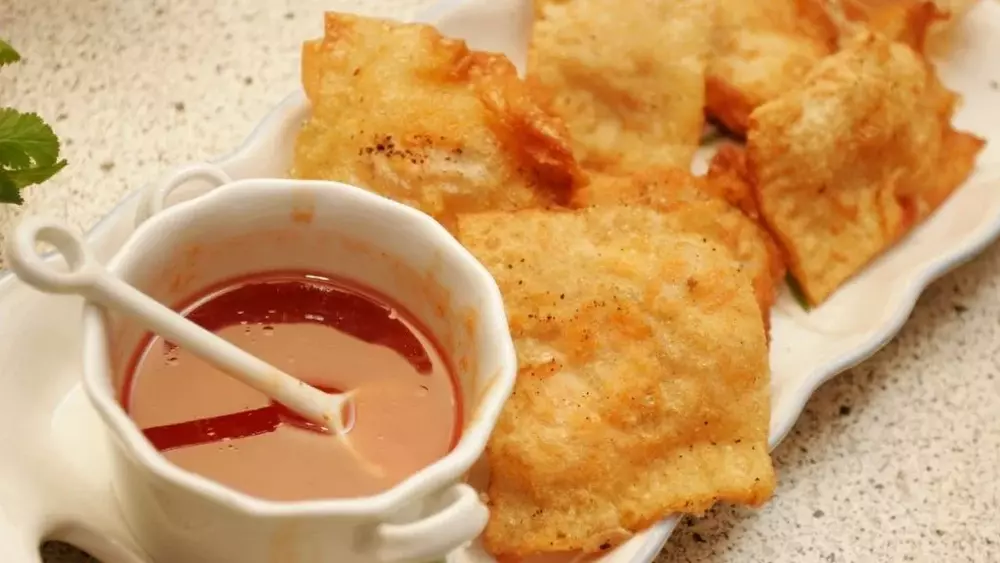 Crab Rangoon is a dumpling appetizer with its origin in the USA and is mainly found in American Chinese restaurants. The dish is prepared by the clubbing of cream cheese and crabmeat along with other flavorings, wrapped in a Chinese wonton wrapper
Fun Fact: Crab Rangoon is also known as crab pillows, crab wontons or crab cheese wontons
Lobster Stew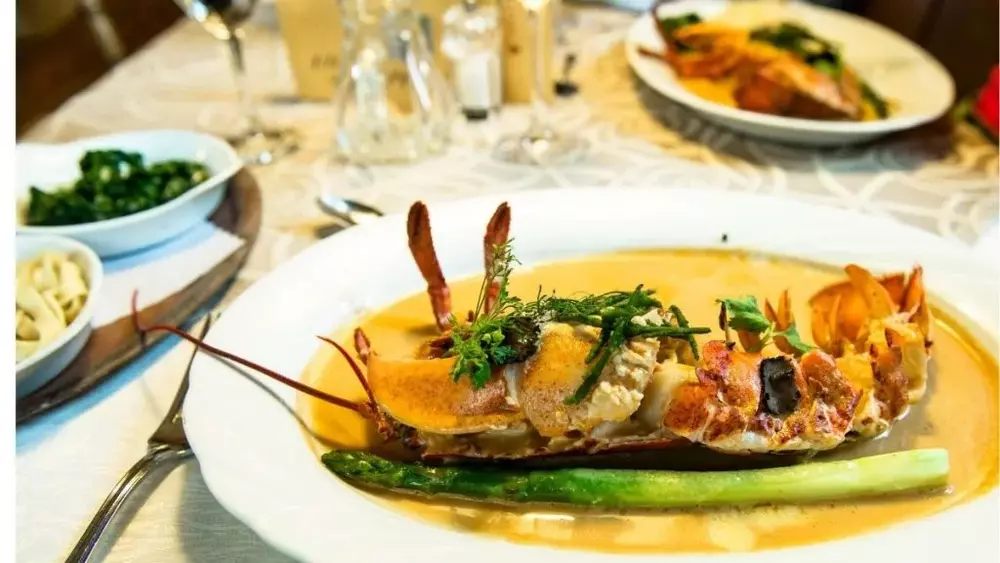 Served in the form of saporous broth, the Lobster stew is a combination of lobster meat, vegetables, and other seafood. Menorcan caldera de llagosta and Maine lobster stew are the two major versions that are highly popular in Spain and New England. Menorcan caldera de llagosta is available only during the summer season as the lobster can be captured only between March and August.
Fun Fact: The process of lobster shedding its shells is called molting.
Poke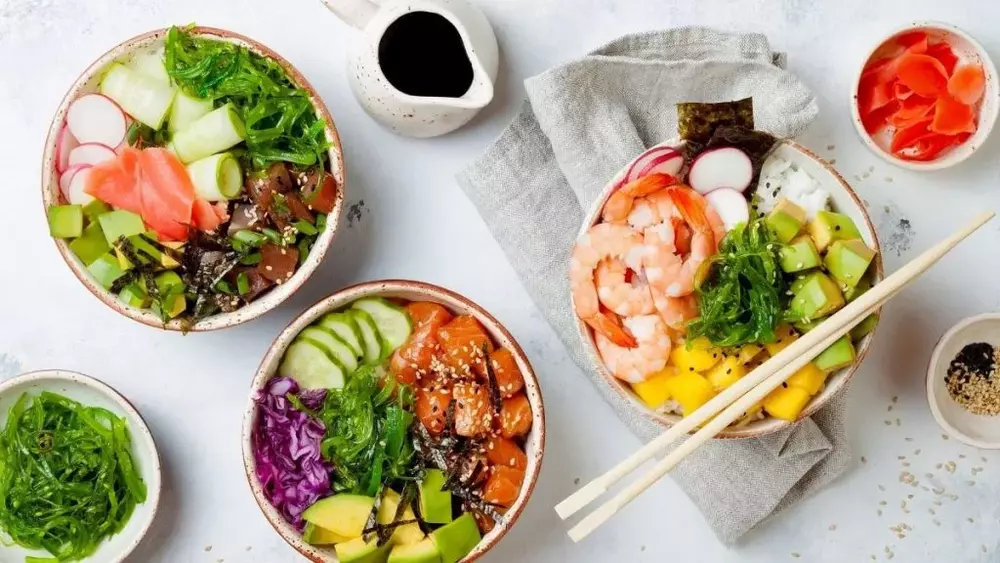 The Hawaiian dish is actually a salad made with tuna which attained popularity in the USA owing to the Americans' fondness for Asian cuisine. Several variants of poke including octopus are now available in the market.
Fun Fact: Since 1991 Sam Choy, who is hailed as " king of pokes", has been hosting "I love poke festival" for exhibiting his new experiments with poke recipes.
Seafood Chowder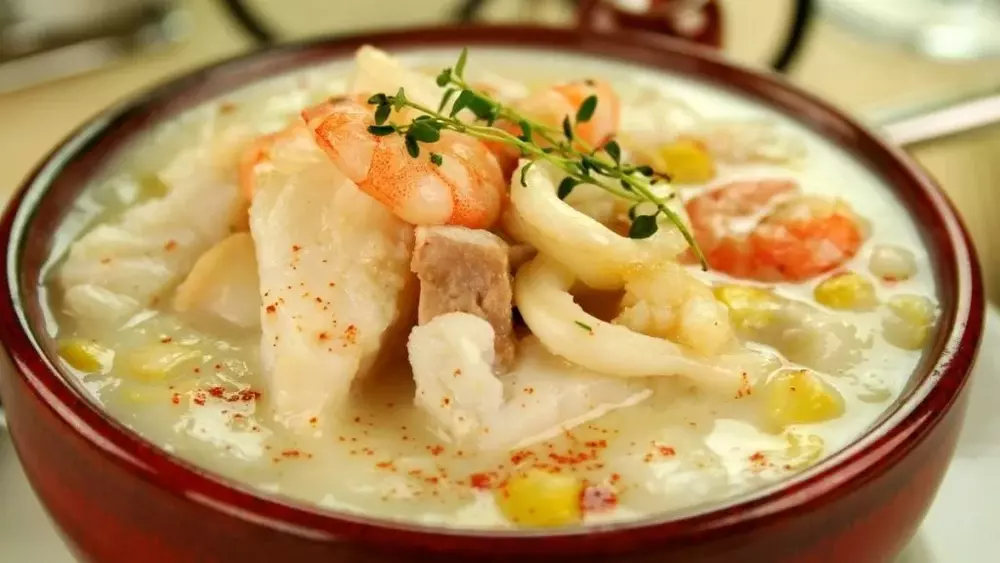 Seafood chowder is a kind of stew or soup made with fish, oysters, clams, or other kinds of shellfish. It is mainly prepared in the form of cream or broth-style soup.
Fun Fact: Chowder was introduced in the USA by immigrants more than 250 years ago and became popular in a short span of time. Gradually they started to serve it for all celebrations in the northern states of America.
Étouffée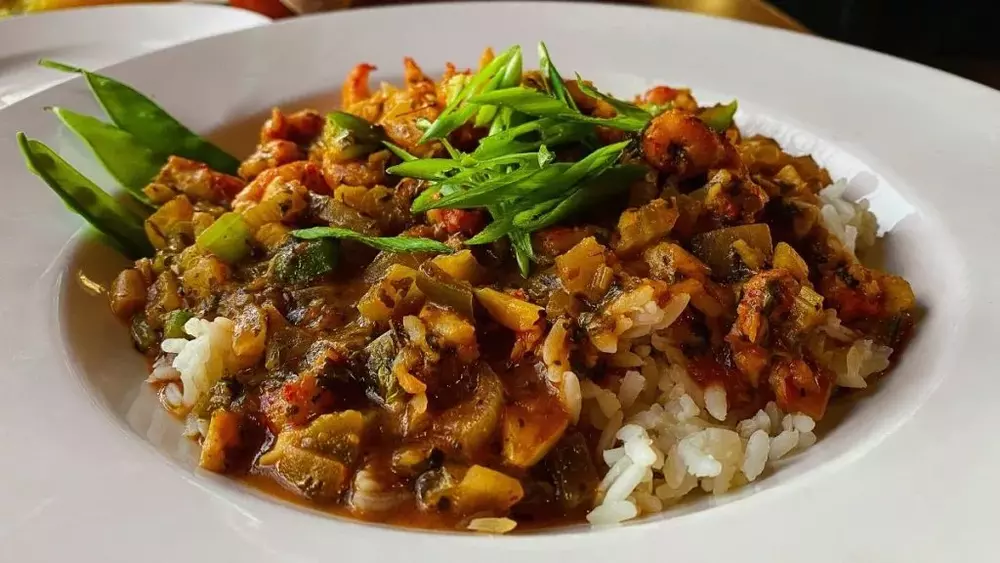 A Cajun dish mainly served with rice is prepared by using the method of smothering. This is served as a main dish and shellfish is the key ingredient used in the preparation.
Fun Fact: The French term Étouffée means smothered or suffocated; when borrowed into English it becomes stuffed.
What goes well with seafood dinner dishes in the USA?
Any food can be enjoyed to its zenith only when it is consumed along with the best side dishes. In the USA, one can find a plethora of side dishes that go well with seafood dinner dishes.
It will be a matter of delight to find out the best accompaniments that will pair with the main courses. In order to elevate the dinner into a sumptuous one, the main seafood dishes should be sided by the perfect pair. The side dishes that go well with seafood dinner dishes in the USA are potato or fresh corn, poached egg with leafy veggies, kale and quinoa salad, lemongrass ginger broth, french fries, creamy salad with bright dressing, Soba noodles, pasta, grain salad and so on.
| Main dish | Side dish |
| --- | --- |
| Tuna Tartare | Rice crackers/potato chips/cucumber and avocado salad/chili sauce |
| Maryland crab cake | Herbed potatoes/green salad/chickpea salad |
| Oyster Rockefeller | Potatoes or fresh corn/Tomato or basil salad/ VInegar based coleslaw |
| Surf and Turf | Brown sugar and citrus salmon/Baked Zucchini sticks |
| Crab Rangoon | Sweet and Sour sauce |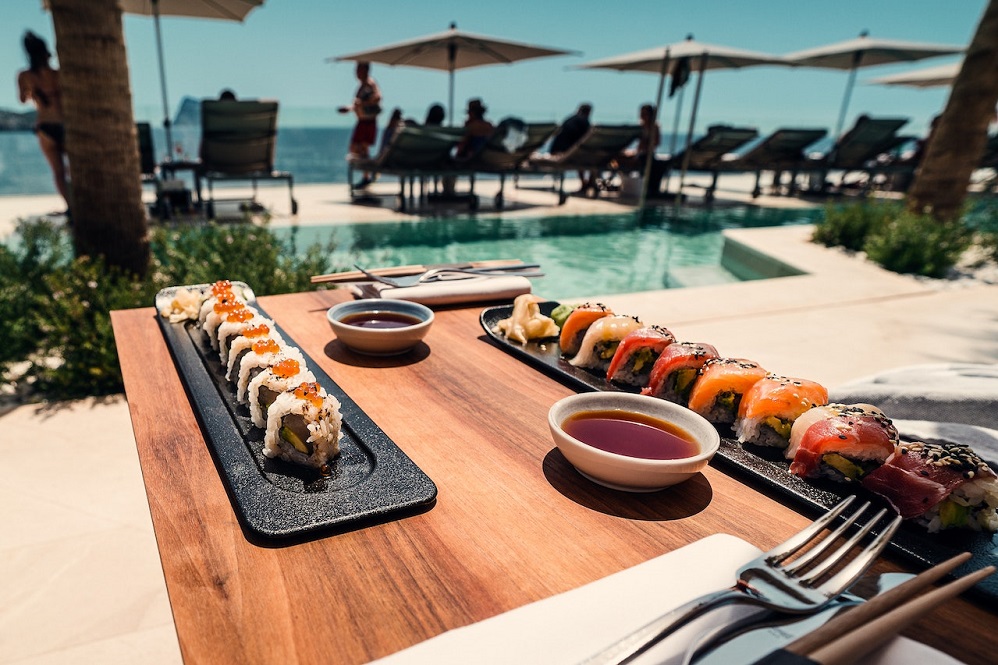 10 Best Seafood Dishes – My Opinion
I am a seafood lover for several reasons. Not only because of the many great tasting dishes but also for the many health benefits seafood overs.
I also like to order my seafood online because of the convenience and easy delivery to my doorsteps.
Many Americans frequent seafood restaurants to dine out with their friends and family, nowadays. The trending recipes of the elegant seafood dishes along with the moreish side dishes are being tried out at most American kitchens.
Those who long to know about the best seafood dinner dishes will be satiated with the aforementioned information regarding the best ones available in the USA.