"Vaquero beef went out of business. I recommend you to have a look at the Online Steaks page and choose one of these excellent options."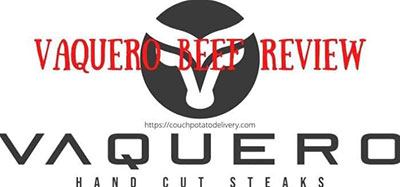 I received a tip to have a look at this meat delivery company and after doing so I decided to write the Vaquero Beef review since I was pretty impressed with what I found.
What is Vaquero Beef?
This company was started by the grandparents of the current owner Fernando Vizcarra. All their beef is raised, slaughtered, and processed in Mexico.
They are specialized and can be called, selling one of the best steaks online.
Every step is done in-house and by their own staff. This whole process provides some amazing quality steaks.
Here you can see an overview of that process.

As you can see from buying to raising and butchering and shipping everything is done in-house by Vaquero Beef.
Vaquero Beef Products
In this Vaquero beef review, I found that all the hand-cut steaks they sell are between 7 and 28 days aged before being shipped.
What Steaks Does Vaquero Offer?
Let's try to dig a little deeper and see what type of steaks they have available.

This is a picture I found on the Vaquero Beef website. Just realize that the prices might have changed in between the time of me writing this and you reading it.
Vaqueto Beef Ribeye Box
As the name gives it away already this box is filled with rib-eye steaks. You can make a choice between 8 or 16 rib-eyes in this box and they are all about 15 ounces in weight. The price of this box starts at $154.
Vaquero Beef Porterhouse Box
Filled with Porterhouse steaks and again you can choose from 8 or 16 steaks per box. All these Porterhouse steaks weigh about 20 ounces and boxes start at $154.
Vaquero Beef Mixed Box
This box contains a mix of Ribeye, Porterhouse, Beef Ribs, and Tomahawk steaks. Nice variety in my opinion. This mixed box starts at $154.
Vaquero Beef Traditional Box
In this box, you can basically set up yourself with your choice of steaks. The option is again between 8 or 16 steaks. The price starts a $139.
Shipping
What surprised me was that shipping is free for any box you order. Many other companies do not offer that.
Vaquero Beef Review- What I Think!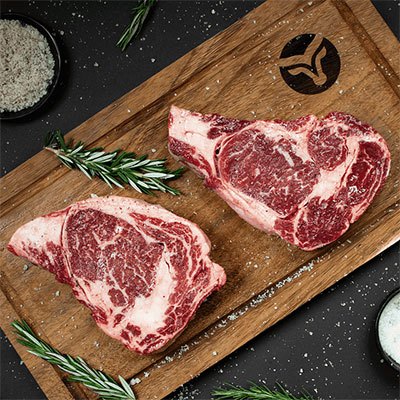 Before I got the tip to have a look at Vaquero Beef I had never heard of them and after looking at the reviews and the quality of their steaks that surprised me.
What I like most is that their cattle are raised and processed in their own facilities and do not have been moved around.
This ensures that the quality of this process is fully controlled by Vaquero Beef.
I am sure I will order myself a box and try them very soon. I will update you after that.