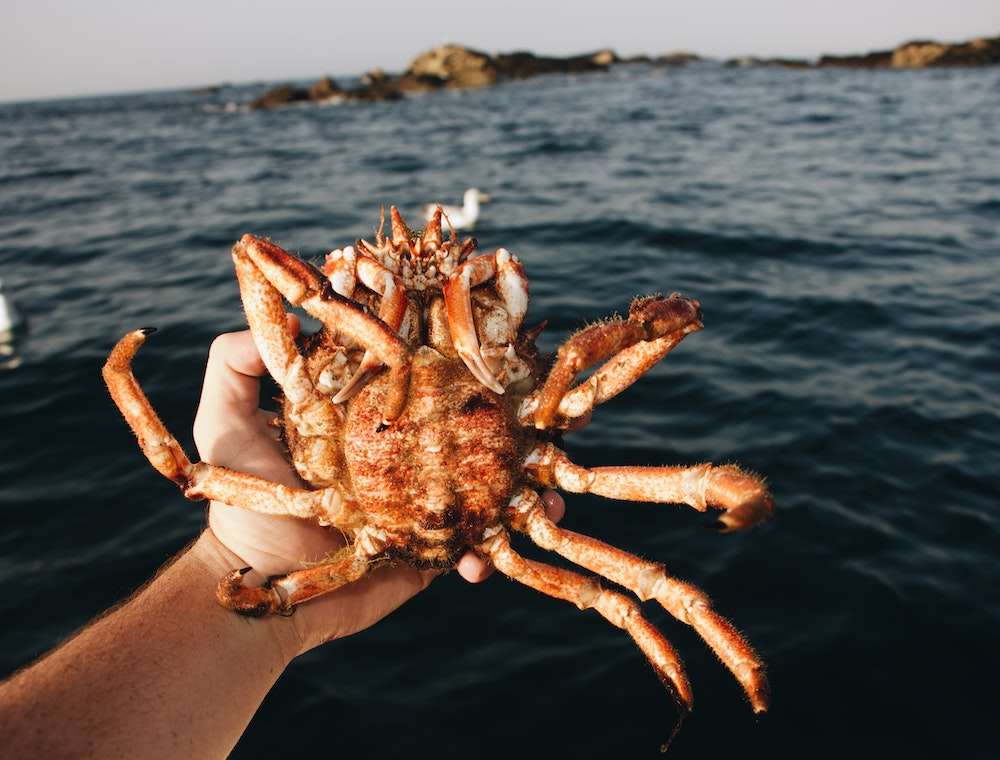 Alaskan Snow Crab season runs in the cold months of October to January.
However, this year there will be no Snow crab season and the reason is that the Snow crab population has been decimated.
You can see the news item from CBS news here.
What Happened To The Snow Carb?
There are scientists who are still trying to find the cause of the collapse in the snow crab population. It is a fact that the seat water temperature has risen for several years now in the Bering Sea.
Experts in the field of marine life suggest that the higher water temperature causes starvation for the young crab and that is why there is a decline.
The crab season in Alaska is very diverse and the time the crabs are caught depends on the type of crab and the time of the year.
If you are looking for places to buy crab you can have a look at the Seafood category here on the website.
How Long Is Crab Season In Alaska
Snow crab: colder months of October through January
Golden King Crab: In the spring
Blue and red crab: fall and early winter.
Dungeness Crab: Summer and fall
Red King Crab
The Red King crab season was canceled last year and the decision is made to cancel it again for this year.
What Does This Mean For The Crab Fishers?
If you ever watched the popular show Deadliest Cath you know that some of them only make money during the Snob Crab season and the cancelation of the 2022 Snow Crab season will have a big impact on their business and the crews.
Some might even have to close their business and I have seen an interview with a 63 old fisher that fished for what they call "opies" that mentioned that many of these fishermen have to get out of the business.
It is not only a disaster for the fisherman but for the Alaskan economy in general.
Can We Still Buy Crab?
Yes, there are many places where you can order crab. Just the Snow Crab is not available this year all types of other crabs you can still enjoy eating.
The Future Of Crab Fishing
It is too early to say how long this will continue. However, with the science that the temperature of the water close to the North Pole is rising it is unknown how the crab population will adjust to this and even if they are able to adjust.
However, when they are available again you might thinking about ordering some snow crabs and my writing on how many crab legs to serve your guest could help you decide on how many to order.
Sources:
https://www.nbcnews.com/science/environment/alaska-cancels-snow-crab-season-threatening-key-economic-driver-rcna51910
https://www.crab-o-licious.com/alaskan-king-crab-season.html