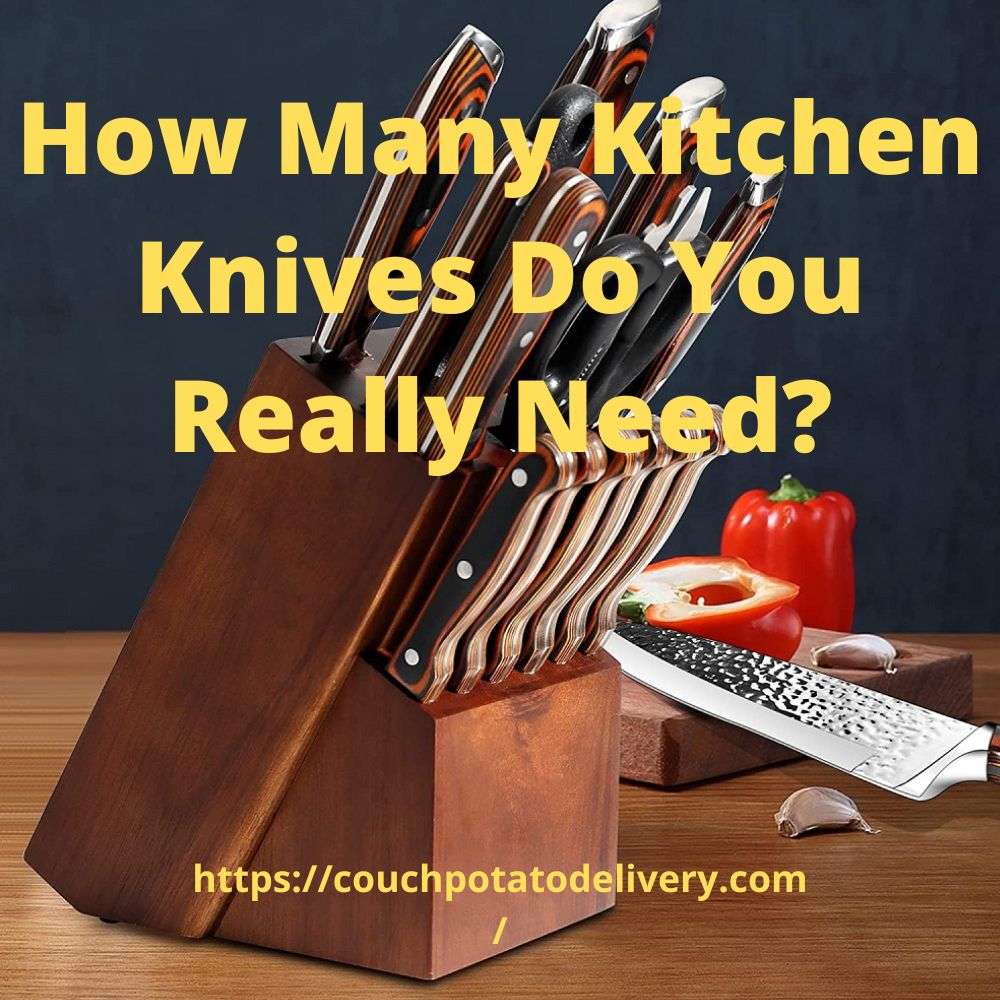 When it comes to kitchen knives there are as many opinions as there are professional and amateur chefs.
Here I will just add my two cents to the whole discussion and show you what I believe are the 4 essential kitchen knives that I use almost every day.
Even if you only order food online you still need some basic knives in your kitchen
Chefs Knives
Without any doubt, most people agree with this one. A good-quality chef's knife is what you need in the kitchen.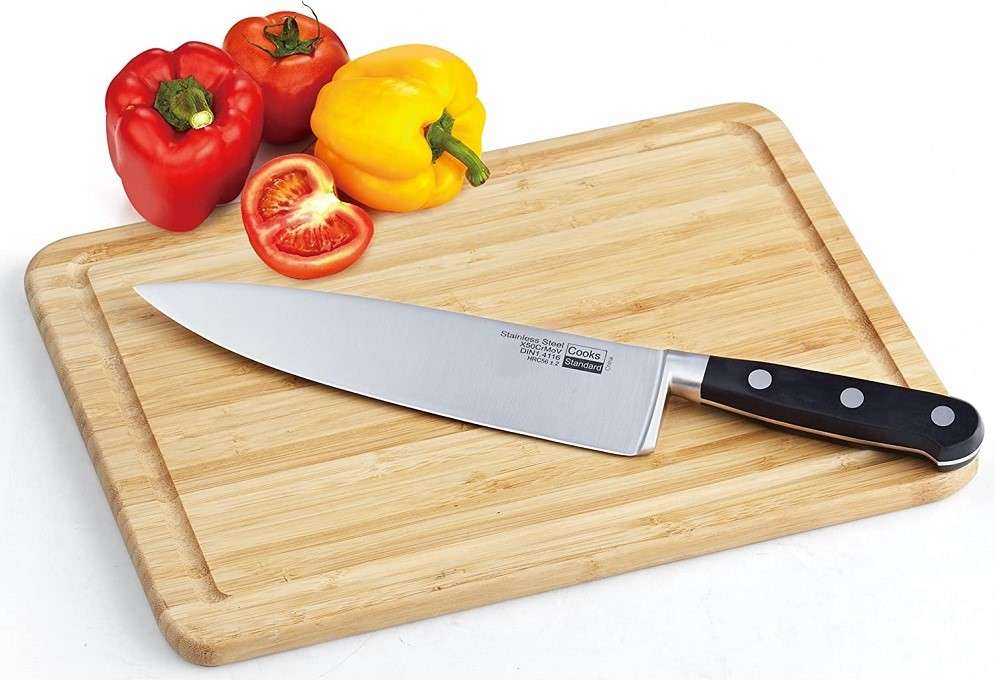 The chef's knives are mostly used and the right size turns them into a knife you will use most of the day.
With a length between 8 and 10 inches, there is always one available that will fit your size hand, and style of cooking.
Chefs' knives are mostly used for larger things. By larger, I mean cutting meat or slicing vegetables. A well-known use is also dicing all your herbs to be used in your recipes.
You can consider a chef's knife a workhorse in the kitchen.
Paring Knives
A knife that you can not do without in the kitchen is a paring knife.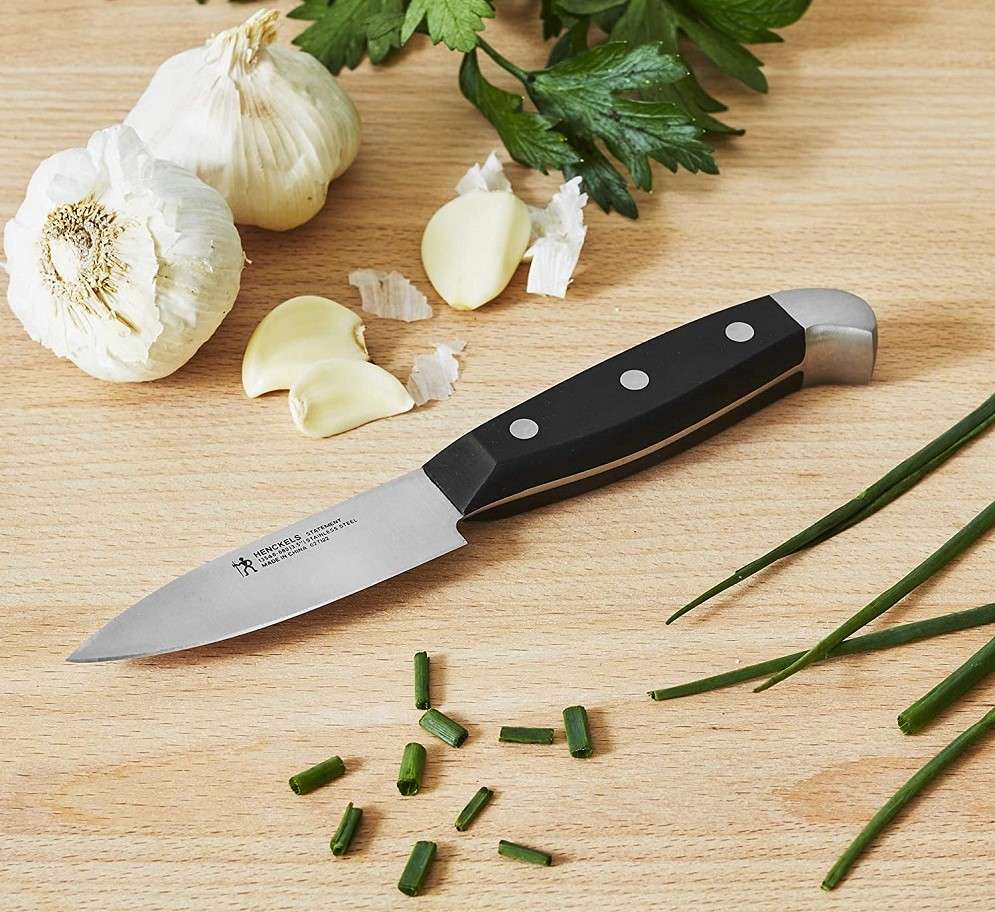 Some people even consider it a smaller chef's knife and I can see why. It is basically a smaller version with a length of 3 – 4 inches.
Paring knives are specially made for cutting smaller objects that need a little closer attention and smaller pieces. Things such as peeling potatoes and slicing fruit.
Carving Knives
Some experienced home cooks might be able to slice meat with a chef's knife. I have the experience that it is a lot easier with a carving knife.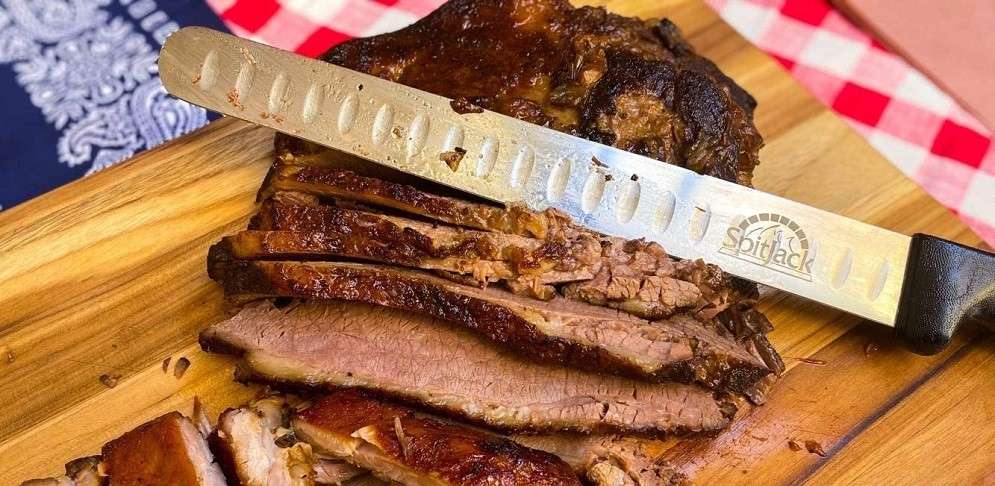 What I found is that with the thinner blade compared to other knives and the small indents on the blade it is easy to use.
Another advantage in my opinion is that it does not stick and you can cut more even slices.
Bread Knives
Even when you do not bake your own bread a bread knife is so much better for cutting any type of bread.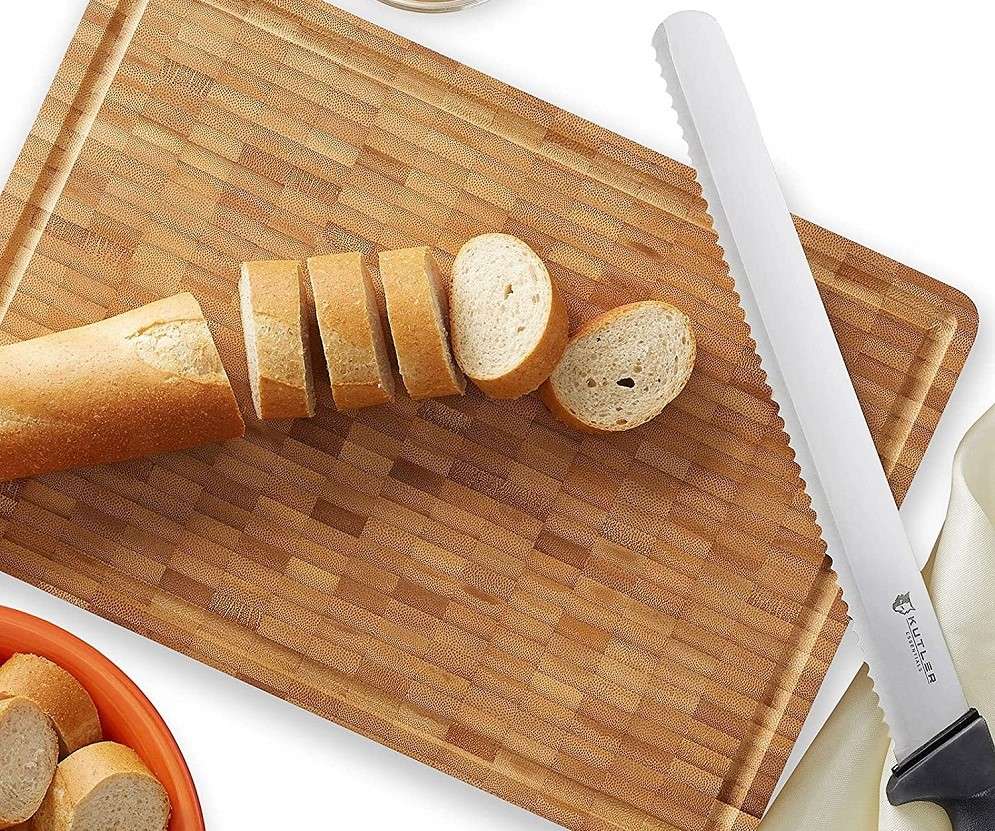 These types of knives are manufactured with a serrated edge on them. The reason for this is that bread can be cut with any other knife but it will not cut it as nicely as with a bread knife.
A regular knife will push the bread down before cutting, a bread knife works more like a saw.
More Kitchen Knives To Make Life Easier
Although you can do everything you need to do in the kitchen with these 4 essential knives there are a few more that can help you make life in the kitchen easier and are more for special techniques.
Meat Cleavers
I have a simple meat cleave that was very inexpensive. I use this to cut up chicken or to cut through some bones on spare ribs.
If you never do this then there is no need to own meat cleavers. Although some cooks are using one of them more or less as a chef's knife. Especially by Asian cooks.
Boning Knives
A boning knife is very good for cutting the meat off the bone. Maybe the name makes you think it is for cutting through bones but that is not what it is for.
Here is a video of a chef who talks about the knives he uses and why he does not buy expensive knives.
Essential Kitchen Knives – My opinion
As I mentioned above there are many opinions about what essential kitchen knives are.
I guess it depends on the type of cooking you do to determine what knives are the best. If all you do is bake you most of the time do not need a meat cleaver.
if you cook a lot of meat on the other hand it might come in very handy.
What most cooks agree on is that chef knives are a must for every cook. They also agree that you have to learn how to use a kitchen knife the proper way.
When you do a quick search for the best kitchen knife you see prices that vary from low to extremely high.
It depends on your wallet and the type of cooking and how much you will spend. Do you cook every day and everything from scratch? I think that does justify a good quality set of knives.
Do you cook occasionally? Keep it cheap and buy an affordable set of knives.
If you are on the lookout for kitchen knives take your time and do your research. One thing I would try is to find it in a store to see how it feels in my hands.